The Sunday Post is a weekly meme hosted by Kimba@ Caffeinated Book Reviewer. It's a place to share news and recap the previous week, showcase books and things we have received.
Stacking the Shelves is a weekly meme created by Tynga's Reviews where we share our newly added books.
Recap of books and life
A good week when it comes to college and my general life, though not a good week when it comes to making even a dent in my larger than life TBR. I haven't managed to finish any books this past week as I've been alternating between them hoping that would get more finished sooner. It hasn't. I have recently received an email from my library saying the last three of my ordered books have arrived and if I'm honest I wasn't expecting them to come so soon cause I have finished practically nothing so I will have to return books that I haven't had the chance to read yet 😛 As mentioned before, that is one of my pet peeves even though it is my fault in all ways.
College has been as good as usual where I learn more and more about how library systems work and I also get on really well with the staff there which is a huge bonus. My only worries about coming to college are with the bus as I don't know if I mentioned before but there was a bit of a problem at the beginning of term where the driver of the coach told me my concessionary (a bus pass issued to me by the council because of my disabilities) pass wasn't valid on the bus to college and that only official school or college passes were allowed. I sorted this out as soon as possible with the transport department in college as they were the ones who told me I was allowed to use my free pass on the bus and they said it was a mistake on the bus company's part. They seem to have sorted everything out as so far I have been allowed access, though I have now received a new bus pass (everyone who has these passes is getting them as the council are changing the passes for some reason) that looks quite different from my usual one and I will have to use the new one permanently come January next year. My worries are that the driver will once again get grumpy and question the new bus pass though if they do that all I suppose I can do is get into college and complain again… I can use the new bus pass now even as I have received it so I can show the driver the old one too if that will be of any help 😛
My main hopes are that there will be no embarrassment in front of all the others as I've always hated being singled out. I suppose I just have to keep looking on positively as there are a lot of good things going on for me at the moment like the upcoming Thai trip in less than a month, AND I must say here that I went to slimming world on Thursday with my support worker as usual and I have now achieved my 4 stone award! 😀 Oh that felt so good considering the bad week I'd had where we ate out a lot as a family for three times over the weekend and I had some of my mums delicious curry of course
It must have been a stroke of pure luck I manages to lose this week though I know this doesn't mean I can get complacent thinking I can just get away with eating anything, no, I still have to exercise and I still have to watch what I eat though some treats are allowed in moderation 😉 Many people have said the slimming world plan is so easy and doesn't feel like you're on a diet, but for me it has been near torture as I have spent YEARS of my life eating what I want and binge eating until I feel I can't move and even eating until my stomach couldn't take any more and, well we don't need to go into details, but I haven't had the easiest upbringing and I used food all the time as a comfort and only really started to put on weight when I was around 15, but that was how I dealt with my negatives and old habits really do die hard. If it weren't for my support workers I wouldn't have had the willpower to break my cycle so a lot of credit goes to them 🙂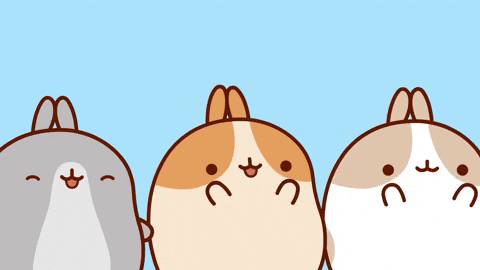 Books I've recently added to my TBR 
Redemption in Indigo by Karen Lord
This book has been classed as a fairy tale type as well as a African cultural fantasy. I kinda wish now I'd have taken it on my trip to Namibia last year cause it's not a long big book, but I will look forward to another time I can read this.
---
Coral by Sara Ella
I'm so glad to be seeing these various ocean based or mermaid books come out as of recently 🙂 I haven't read enough of this genre though I sure as hell plan to!
---
Flawed by Cecelia Ahern 
My original intention was to read this last year as I did order it but it never came. I might try and order it from another library of course when I get my massive book list down… This sounds so good tho, this TBR needs to come dooown! lol 🙂