Quite a slow month when it comes to reading I feel and the stats prove that to be right too as I've only finished three books in all 31 days! 😮 I know I ought to be ashamed of myself with all the library books I have out from the library presently as well as all the orders I have… 😮
For a lot of this month as some will recall I was in quite a bit of a slump when it came to books as I didn't feel inspired to read and wanted to do other things instead like looking at Indian clothes on Amazon. That is also another thing I have been doing too much of in the past month, buying clothes online and this is because I have recently discovered a serious love for ethnic and particularly Indian clothes which I have seen a lot of on Amazon and ebay. As I am loosing weight I am finding I can fit into more clothes and there are a lot of Indian clothes on Amazon that are my exact size and I am just so tempted all the time to buy more to add to my expanding wardrobe. My mum and I have argued extensively over what I do with my money and the amount of clothes I have at the moment as I never seem to have enough which is partly due to my autism and the addictive nature I seem to have in myself.
I know I have spent a lot of money in the past months on ethnic clothes, some of which Amazon had to refund due to the orders not arriving on time and there is one more piece of clothing I am waiting for to arrive hopefully before I go to Thailand, though mum and my support workers have said my wardrobe and clothes drawers are at bursting point at the moment 😛 I was talking to my support workers about this addictive nature I have and that I was always craving a new food hit all the time and was a massive comfort eater as I used the comfort I got from eating to solve my low moods and problems in a way. I'm a much happier person now though I still have a very greedy side of me that still wants to fill me up with something and now that food has been restricted it is almost like that part of me is looking at clothes instead to bury any negative feelings I get sometimes… I've been told to think rationally and look at the practical side of things in terms of money and room in my wardrobe and the fact that I'm still dropping in sizes. While I am trying my best, I know I have spent way too much on clothes in October alone and I need to stop looking at ethnic clothes online I know I really do!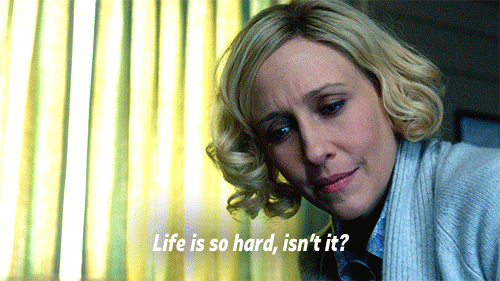 I'm going to make it a goal for this new month to try my hardest to get back into serious reading as I really do need to get more books finished and I am making too slow progress with the amount of books I have out at the moment. So here is the pathetically small amount of books I managed to finish last month, and please no more slumps! 😛
Books I finished in October 2019 😂
The Fall by Claire Merle
No Life But This by Anna Sheehan
---
I can say without a doubt that my least favourite book here was the Fall, not that I saw it as a really bad or really boring book, just that I didn't really see anything special about it and was glad I finished it cause perhaps this was one of the books that put me in the slump I was in for so long. No Life But This was a book I wasn't really expecting to enjoy as I wasn't really keen on the first book in the series, but I was surprised this one really did deliver at the end even though the ending was kind of heart wrenching without giving any spoilers. There is hope for a third book in the series and I very much hope there will be one cause there is so much more in this world that could be explored and so much more with those characters especially with an ending like that…The Blood of Olympus had it's really good Rick Riordan qualities as I have mentioned before and in my review, only it was a rushed ending as a lot of people also thought. I'm excited to see that the Trials of Apollo feature these characters again so that is going to be a must read 😉 My favourite of this past month has to be the Blood of Olympus because of the writing and characters which I think will always be the case with any Rick Riordan book, still a much recommended author!
November 2019 TBR
The Heralds of Valdemar omnibus by Mercedes Lackey
The Dazzling Heights by Katherine McGee
The Night Itself by Zoe Marriott
Entwined by Heather Dixon
---
I just need to get a move on with the books I've got out at the moment, plain and simple and I need to stop looking at clothes which hopefully will get easier when I delve into these goodies! The Heralds of Valdemar is one I obviously should have had finished a long LONG time ago now and while I have managed to renew my public library books until January, I still need to get a lot of them read and finished before then because as my parents have said it is getting ridiculous now the amount I have out and the length of time I've had them out for. Dazzling Heights and the Night Itself are college library books that I have been meaning to read in the summer and don't ask how long they've been in my house though they are both very much anticipated reads and hopefully books I can get through quite fast cause boy do I need to 😛 Heather Dixon is an author that has appealed to me for a long time and I just never got by to reading from her so I guess the wait is over now, but this story here does sound REALLY good though as I just love darker retakes on fairy tales… Mainly now though I will concentrate on the books I need to finish currently and then I need to also stop ordering more books from both libraries! 😛 😉