I'm still not sure I'm ready for autumn as I still seem to be craving hot sunny days where I can go around without wearing a coat! 😛 Ready or not though, fall is here and I know there are many positives with all the seasons 🙂 I first saw this tag on The Bibliophagist let's get to it!
Rules
Answer the questions
link back to the creator (Jenniely)
tag other people!
1. Hot Chocolate – what is your comfort book?
Basically anything with a good plot and engaging characters that sounds appealing. I'm not really one to reread books as I always tend to like new books all the time though I will revisit books I have forgotten the plots of and want to continue on in a series. But at this time of year I suppose my comfort type of book will be one that is set in a wintry sort of setting but mostly everything that is enjoyable is a comfort read as reading all year round is my favourite hobby and past time as I just love discovering new books. I always have too many books on my TBR as a lot of you are familiar with 😉
---
2. Pumpkin Carving – what is your favourite creative outlet?
My favourite thing I like to do creativity-wise is think about the stories and characters that have been with me for as long as I can remember, though as my support worker has said, I really need to get my ideas written down as more than one person has said these ideas could be made into a real book one day…. at the moment I just tend to think creatively about my characters and stories especially when I'm listening to music and exercising, but yeah, I so need to get them written down.
---
3. Falling Leaves – changes that appear bad but you secretly love?
Can't really think of any seemingly bad changes I love in real life as the changes I have had recently tend to be either black or white and a lot of the time I struggle with major changes… However, whenever a character in a book is back-stabbed by someone they love and trust like their family, friends or even lovers… ooh I just love it even if it is heart wrenching though it has to be done right by the author.
---
4. Pumpkin Spiced Latte – something you love that others tend to judge
OK this is probably going to get a lot of judgement right here and now, but I love and always will love collecting and sometimes wearing kids jewellery such as plastic Minnie Mouse, Peppa Pig and Disney Princess necklaces and bracelets.  I have a big collection in my room and refuse to part with them despite my being in my 20's and I always want to add to that collection though my mum is really putting her foot down on what I'm allowed to spend as she thinks I'm wasting more of my money these days and I'll admit money is still a concept I still can't quite grasp. I could write paragraphs on this, but I'll say now that my love for baby jewellery and hairbands has in no means left me lol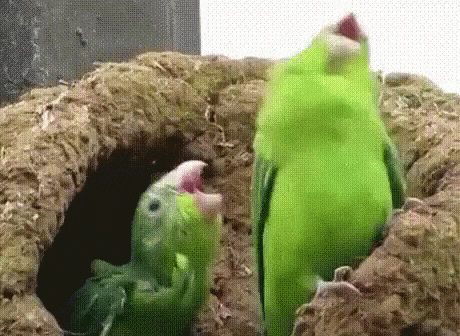 ---
5. Bonfire Night – what makes you explode with joy?
Other than books? New ethnic clothes as there are a few shops around me that sell them and I have seen countless other ones online, though guess who is once again stopping me from buying due to the need to "save my money!…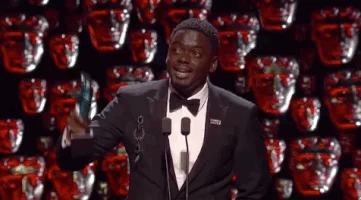 ---
6. Fright Night – favourite scary book or film
As many of you know, so far I haven't been frightened by a book, films are another matter, but still I do enjoy books that are meant to be scary so I think I will say here after reading IT any book by Stephen King will be much enjoyed as creepy reads 😉
---
7. Halloween candy – favourite thing to eat
The image will say it all…
At the moment my all time favourite thing to eat is a full English breakfast at any time of the day, though as part of my Slimming World diet I'm only allowed to eat one once a week and any type of sweets/candy is completely out of the question, though shrimps and bananas are still my favourite sweets as there was a time not long ago where I was completely addicted to them and I ended up upsetting my stomach…
Lol now my mum and support workers have thrown out all my sweets and to be honest that's what they needed to do as I have next to zero willpower when food is involved.
---
8. Scarves – your autumn 'must have' accessory
My brand new Nepalese ethnic tie-dyed patchwork hoodie that I wear under my raincoat and absolutely love ❤ I'm hoping to get more undercoats of this type but even I must admit they don't come cheap…
---
9. Fire – a book or film that burns your soul
My love for this book is unconditional to say the least and I really REALLY need to read the rest of the series, but still wow, what a beginning!
---
10. Toffee apples – a book or film that seems one thing but really has a different inside
I suppose this book is good in its own ways…. I was just expecting a really deep, raw and immensely dark sci-fi, dystopian adventure here with an epic plot, but really what I got here was a high fantasy novel with little depth, annoying characters and a plot where there was a lot of repetition and not a lot going on. I wouldn't recommend these books which is a shame because they promise so much and have a lot of potential, but they're not what you expect and not in a good way.
What great fun, I would like to say anyone who comes across this post and likes this the look of this tag, take this as me tagging you! Good day everyone! 🙂