The Sunday Post is a weekly meme hosted by Kimba@ Caffeinated Book Reviewer. It's a place to share news and recap the previous week, showcase books and things we have received.
Stacking the Shelves is a weekly meme created by Tynga's Reviews where we share our newly added books.
Long time no see when it comes to these weekly updates! I haven't been doing these posts for a while because my weekends have been so busy and turbulent lately and college and times with my support workers seems to stay the same. When I say that my weekends have been like roller-coaster rides I mean I haven't been getting on well with my parents much especially on Sundays. This is because of a variety of things one of them being the gloomy weather and time of year and another being the fact that I have noticed my parents don't want to spend as much time with me on the weekends anymore like they used to not too long ago as these days they just seem to want to do their own things.
I know I should respect my parents wishes to have their own time and I know I have a very spoiled addictive nature about myself which is partly due to my autism and also the way I've been brought up, but I just feel hopeless and that my world is getting smaller when all that happens is mum wants to be alone watching YouTube channels and dad wants to go off on his own on the weekends. Basically a lot of the arguments I've had with my parents have been about this matter and I know, I'm in my 20's so I should be going out with friends more, but honestly I do not have any friends who have stayed with me over the years except one who has her own problems and is not the adventurous type that likes going out, in other words I have no social life at the moment. In my arguments with my parents they have admitted to me that I'm not an easy person to take out anywhere as my behaviour can be unacceptable sometimes and that every time they do take me somewhere they come back feeling exhausted and not relaxed at all. I could write down countless occasions with both my mum and dad where I have felt happy and have felt I've been really good but then afterwards it turns out my parents really struggled with me.
A lot will be thinking "you're an adult, grow up and get a job and some friends!" but I have always been at least a couple of years behind other people my age mentally and I am a very shy, nonindependent person which once again is due to how I was brought up, bullying and my autism. My support workers try to help and explain things to me and I feel I am feeling more empowered, though I still have a very long way to go and everyone is different also. We're hoping if the weather is nice tomorrow, to go for a walk in my local area and fingers crossed we finally will…
OK negative rant over, there have been plenty of good things in the past weeks such as my really getting on well with my librarian course and getting through my first unit and so far managing the public bus to college. My support worker and I have recently contacted a local walking group to see if I could have a few trial walks with them to hopefully get a taste of walking with others rather than my support workers and parents. The only problem that really faces me with that though is transport to and from the walks as I don't drive at the moment though I'm really hoping this can work out because I would love to mix and get to know more people while also enjoying walking in the countryside. They have yet to get back to me though I will keep positive. I feel better with my reading too as I have finished a few books I was on for a long time, though still me TBR needs toppling lol. I hope to keep positive whatever happens in the coming weeks and hope my parents and I can get on better together, though I need to be empathetic too as they're older now than when I was younger, though hopefully the weather will be good tomorrow 🙂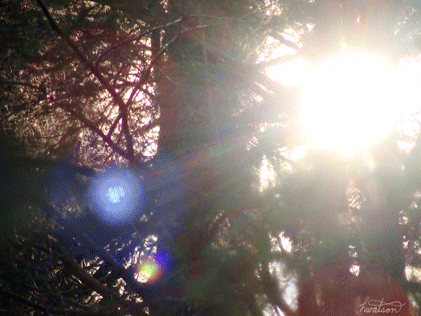 Books I've recently added to my TBR 
Ajaya: Roll of the Dice by Anand Neelakantan 
I have this book and its sequel on kindle, and not too expensive either 😉 I feel like Amazon has introduced me to a treasure trove of cultural fantasies and historical novels as that is where I have discovered a lot of these books. Keep it coming!
---
Arjuna: Saga of a Pandava Warrior-Prince by Anuja Chandramouli
Another one that wasn't too expensive to buy on kindle! 😀 I have found there are many other Indian inspired fantasies out there that are available too though a lot of them are pricey
I know I have more than enough of them on my kindle now as it is but still…
---
The Braided Path by Chris Wooding 
Now this one was quite expensive to buy on kindle so my bank account is probably complaining at this stage. My library can't get this Asian inspired series in for some reason and it sounds too good to miss out on lol whenever I'll ever get by to reading it tho! 😂
Must try to stay positive, though I hope you're having a… 🙂