I know I some will say I haven't lived life properly when I say this, but I don't think I've ever had a pumpkin spice latte and I am a fan of lattes and hot drinks in general, but since joining slimming world I have been even more restricted in what I can have as treats 😛 But the thoughts of this particular beverage in this weather… mmmm… I'm not here to drool though 😉 I saw this tag on Clemi's Bookish World and it was first created by Madie @ The Book Pusher.
1. Pumpkin Spice Latte: A Book That Everyone Criticises But Is Actually Delicious
When I first read this series years ago I was thoroughly impressed even though a vast majority of Goodreaders weren't. I liked the mystery and action of the plot and while I can see why lots of others didn't enjoy the romance and the MC, to me this was an enjoyable story which I may visit again someday 🙂
---
2. Fall Is My Favourite Season: A Cliché You Can't Get Enough Of
I think I have to agree with a lot of other readers when I say that when characters change from hating each other to loving each other. This doesn't necessarily always mean with romance (I'm not really a fan of romance and don't really see why it's hyped) but if it is done right, when enemies develop a love and respect for each other can be super satisfying to read about.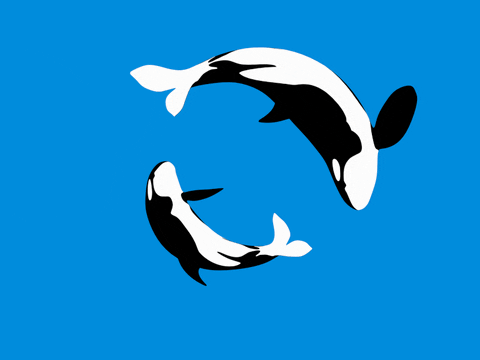 ---
3. Sweater Weather in the AM and T-Shirt Weather by the Time You Get Out of Work/School: A Book You Thought Was One Thing But Was Completely Different By the End
Same author, but this didn't turn out to be completely different in a good way 😛 I was expecting a myth rich story with large scope but what I got was a stupid portrayal of the MC's everyday life with a pointless outcome. What the hell do so many people see in this? Mind you, perhaps many would ask me the same about Fallen 😉
---
4. Spoops: Spooky Books on Your TBR List
Ever since reading IT I have wanted to read more from Stephen King and to be quite honest I don't know how I haven't read the Shining yet after all the positive feedback and recommendations AND the fact that I still haven't ever been scared by a book yet lol… Fir is also a book I meant to read a long time ago especially since we had snowy weather a couple years back and I keep seeing it around my libraries though for some reason I never picked it up
Maybe soon cause these books are both horror books I want to read the most.
---
5. Tarot Reading: A Five-Star Prediction
I don't know when I'll get by to reading this and my predictions haven't been exactly spot-on in the past. but I'm really hoping to love this one as it sounds really different and philosophical and I came across it by chance in my library. I need to read it soon too as I have had this out a long time and now that I've put this as a predicted 5 star read it is probably going to turn out to be really boring knowing my current luck! 😂
---
6. Sephora Sage & Crystal Set: A Book That Means Well But Missed the Mark by a Landslide
Even though I read this a long time ago I can still summarise this book in one word: weird. I can tell there were meant to be a lot of speculations about ethics and if humans can live in a divided state, but I didn't connect with this much here even though this was "the book" for everyone when it came out. I found this book dull and too long and it didn't really get its point across to me even though I will read on in the series in the future sometime.
That's all for now folks! If you would like to do this tag then consider yourself tagged! 🙂