The Sunday Post is a weekly meme hosted by Kimba@ Caffeinated Book Reviewer. It's a place to share news and recap the previous week, showcase books and things we have received.
Stacking the Shelves is a weekly meme created by Tynga's Reviews where we share our newly added books.
Weekly recap
Sun Sep 22nd- Down the TBR Hole (22/9/19)
Mon Sep 23rd- Goodreads Monday |MetaWars: Fight for the Future
It's Monday! What Are YOU Reading? #2
Book Blitz- Fate of Imperium Boxed Set: Books 1-3 by C.A. Worley
Tue Sep 24th- TTT: Books on my 2019 autumn TBR
Thu Sep 26th- Book Blitz- Waterfell by Amalie Howard
Fri Sep 27th- The Friday 56 & Friday Book Beginnings #59
Book Blogger Hop: September 27th – October 3rd
My life/books I've finished
At this current stage I am pleased to tell that I have managed to enrol successfully on the librarian course which does look to be the perfect career choice for me too 😀 On my first day I was very comfortable in the library environment and I was so glad to have gotten on well with all the college library staff as it is good to be around others who share similar passions for books.
This course I'm on now will be very different from any other learning I've done before as it is all workplace based which means I will be assessed all the time on how I am taking on the responsibilities of a librarian and it is also the best way to gain experience for my ultimate dream job which I don't think I need to list down here lol 😉 I'm only in college one day a week at the moment but I know that could change if I fall behind on my work, also this course is not just restricted to term times meaning whenever the college library is open I can come in and learn and they are also flexible when it comes to holidays too which means I can go on holiday in term times too if that's cheaper. I have had to pay for this course in full as the guy in charge couldn't find any grants, but I'm pretty sure this is going to be worth every penny!
My only slight concern is the buses and how I'm going to get to and from college because I found out on Tuesday that there is no longer supposed to be a college bus route for students in my valley any more, instead we have got to take the public bus down to the local train station and then apparently another bus picks us up there to take us to college. I haven't done it in the morning but I do know when I went home on Tuesday we all went on a private coach that did the same route as the old college bus did but took more people and instead of showing a college bus pass I think everyone showed public bus tickets they'd presumably bought in the morning. If this is the new arrangement I hope it will be reliable and I hope I can catch the bus alright in the morning as it is going to be quite different from what I've been used to for the past few years…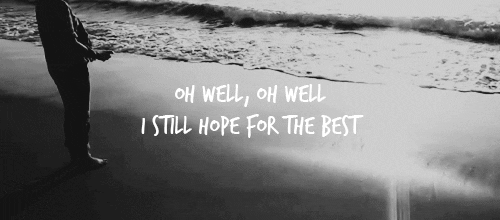 I'm so thrilled to be finally doing this course though! And yes, importantly I did manage to sort out and renew my college library books I'd had out over the summer AAAAND they also let me have two extra than my allowed quota eee! 😉
Books I've recently added to my TBR 
The Guardians of Halahala by Shatrujeet Nath
Indian mythology! YASS! Not long ago I came across a lot of books that were available at cheap prices to buy on kindle that were fantasies based in Indian culture and folklore. Definitely for reading if in Asia!
---
Asura: Tale of the Vanquished by Anand Neelakantan
I have this book on kindle also! There have been many mixed reviews and I can also see that there haven't been many, if any reviewers on GR who are not from South Asian origins so this is going to be a treat.
---
Govinda by Krishna Udayasankar 
Can't seem to find a kindle version of this online at the moment… This book sounds too awesome not to add though 😉
---