Top Ten Tuesday was created by The Broke and the Bookish in June 2010 but was moved to That Artsy Reader Girl come January 2018. It was made through the love of lists, books and to bring readers together.
My TBR… where on earth do I begin? From where I am here it doesn't look like I'll ever get my reading pile down as I have so so many books out from both the college and public libraries and I'm hoping to come out of a slump this week too 😛 All the books I want to read this autumn are books I have had out a long time and all I guess I can really say is I'll do my best to get this TBR under control by making this list of books I will aim to read this season, but knowing me, even with my greatest efforts will I be able to stick to this TBR?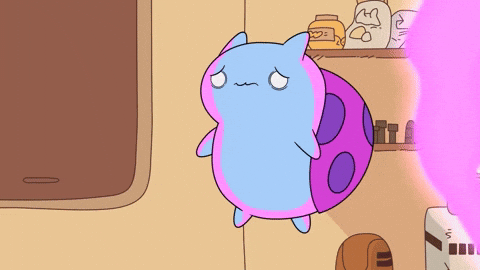 ---
The Blood of Olympus by Rick Riordan
These books are such a pleasure to read with delightful characters and an interesting plot. I don't know whether I'll have to return this book to the library when I try to renew it tomorrow but it is still a read I want to finish by the end of this year.
---
The Heralds of Valdemar by Mercedes Lackey 
A long omnibus edition that I kept seeing around my libraries and a lot of GR reviewers have said good things about this author… oooh I'm excited!
---
Green Rider by Kristen Britain 
I keep meaning to read this one but never get by to it
well it has a firm place on my TBR bookshelf until I get the right moments to read it.
---
The Fall by Claire Merle 
From memory the first book in this series wasn't the best but because I'm such a curious soul I had to know how everything ended even though it has taken me years to get a hold of this book 😛 lol
---
London Eye by Tim Lebbon
One I think I'm going to read next because of its length and my desperate need to clear up space on my card for my holiday reads. This whole series sounds real different though so these should be quick and fun.
---
Entwined by Heather Dixon
Probably the book I've been most looking forward to on this list! Everything from the cover to the description sounds so beautiful and full of wonder and my main hopes are that this is not going to be a giant letdown 😉
---
No Life But This by Anna Sheehan 
Another one where I didn't really enjoy the first book but want to know what happens next despite everything. I am intrigued but at the same time I'm really hoping this is not going to be another bore-fest as I've had enough of being in a slump.
---
A Clash of Kings by George R.R. Martin
Loved A Game of Thrones and as usual I read the first book in a series then it takes me forever to carry on that series 😛 😂 I'll try not to make that a habit in the future…
---
The Rule of Claw by John Brindley 
I was supposed to have finished this ages ago, I know, but other books needed reading and I had other commitments, same old really 😛 This autumn though I WILL have this finished I totally swear on it!
---
The Night Itself by Zoë Marriott 
Another one I'm supposed to have finished long ago but life as always got in the way! The start of this was quite good and I have liked other books this author has written so I should get on with this book.
There's my fall TBR! I very probably won't get all these books finished but I'll try to think positive 😉 What books are you hoping to read this autumn? 🙂