Author:
 George R.R. Martin
Release Date:
August 6th 1996
Genres:
Adult, Fantasy, high fantasy
Series:
 A Song of Ice and Fire
Description
Summers span decades. Winter can last a lifetime. And the struggle for the Iron Throne has begun.
As Warden of the north, Lord Eddard Stark counts it a curse when King Robert bestows on him the office of the Hand. His honour weighs him down at court where a true man does what he will, not what he must … and a dead enemy is a thing of beauty.
The old gods have no power in the south, Stark's family is split and there is treachery at court. Worse, the vengeance-mad heir of the deposed Dragon King has grown to maturity in exile in the Free Cities. He claims the Iron Throne.
Firstly let me say I more or less went in to this book blind because this is the description of my edition of this book and as you can see it hardly gives anything away. That wasn't a bad thing though as I really enjoyed unravelling the mystery and intrigue of this world and their characters and I also liked how this blurb made more sense to me as the story progressed.
This was one of the largest books I have ever read but I will say I'm pretty sure it was worth every page because this is a story that just sucked me right in from basically start to finish. I found this book extremely well written with interesting and complex characters with and even more interesting and complex world which I really connected to and got on well with. I also enjoyed the way this was told with multiple points of view at different locations yet each connected in the big scheme of things, and I will also say I got on well with nearly all the characters as I was able to emphasise with most of them. The one character I didn't really understand or connect with was Daenerys Targaryen as I found her narratives weren't so in depth when it came to emotions in the way that she just seemed to accept everything that happened to her without feeling anything like anger or despair. I totally understand she was made to be strong and she is determined as fuck, but she was only supposed to be in her early teens and I just found it really hard to believe at her age she could just accept all the mature and bad things done to her without breaking down or lashing out. This for me made her sections not as enjoyable and it is why I deducted a star, but this doesn't mean I don't like her, just that I find her less believable and I have also been told that she is a very complex character so maybe we find out more about her later on which I do look forward to.
I don't know if I've mentioned this before but despite me loving this book I am likely to never watch the TV series and that is because of all the graphic content, but in books I am fine with dark themes and adult content, in fact I enjoy them more if the book has them rather than doesn't have them, but when I actually SEE them right in front of me I just don't like it, I don't know why as for others it seems to be the other way around. Strange 😛 But anyway I will add here that after all the warnings and hints in the TV show of explicit scenes I found this book had less of those than I was expecting 😮 I mean sure, there were still gory and detailed passages but it wasn't as graphic as I expected which was good but I know there is loads more to come still 😉
This is one of those books where you just have to find out what happens next and it is written in such a compelling way that it is easy to read and describes easily what is going on while at the same time not giving up all its secrets. As I said before the characters were really well developed and it was great fun delving into all their personalities and stories which made for a great ride through this complex and intriguing society and world. The world building was also something I enjoyed as it was immersive but at the same time saved lots for later books and I could tell immediately that this author has one hell of an imagination which I'm sure many others would agree on too.
I much look forward to getting the time to read on in this series and I also know that many other people are worried this author will pass away before he can finish all the books in this series. I sure as hell hope he doesn't just like the millions of other readers out there 😛 I think after reading this book I'd like to give some of the other books Martin has written a try too because the way in which he writes makes it so that the reader is always interested in what is going on, it's not necessarily a break-neck pace, but it is written in a very readable way. 🙂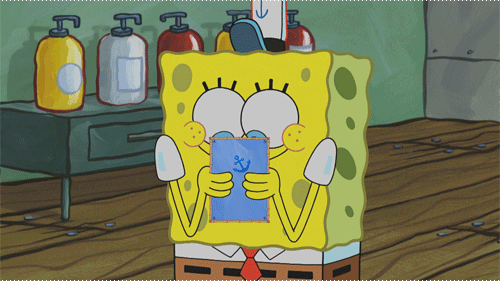 Who I'd recommend this for
Here I will say anyone and everyone who likes a good fantasy read that is intriguing and has interesting characters while also not shying away from the grittier parts of the medieval world. This is a series not to be missed as there is always something interesting happening and also if you like the TV show it would definitely be worth trying the books out too, I highly doubt you'd be sorry! 😉