Release Date:
 October 8th 2013
Genres:
 Young Adult, Fantasy, Mythology
Series: 
The Heroes of Olympus #4
Description
Hazel stands at a crossroads. She and the remaining crew of the Argo II could return home with the Athena Parthenos statue and try to stop Camp Half-Blood and Camp Jupiter from going to war. Or they could continue their quest to find the House of Hades, where they might be able to open the Doors of Death, rescue their friends Percy and Annabeth from Tartarus, and prevent monsters from being reincarnated in the mortal world. Whichever road they decide to take, they have to hurry, because time is running out. Gaea, the bloodthirsty Earth Mother, has set the date of August 1 for her rise to power.
Annabeth and Percy are overwhelmed. How will the two of them make it through Tartarus? Starving, thirsty, and in pain, they are barely able to stumble on in the dark and poisonous landscape that holds new horrors at every turn. They have no way of locating the Doors of Death. Even if they did, a legion of Gaea's strongest monsters guards the Doors on the Tartarus side. Annabeth and Percy can't exactly launch a frontal assault.
Despite the terrible odds, Hazel, Annabeth, Percy, and the other demigods of the prophecy know that there is only one choice: to attempt the impossible. Not just for themselves, but for everyone they love. Even though love can be the riskiest choice of all.
Another fantastic mythological adventure by Rick Riordan! I can also see that this book has the highest general rating in all this series on Goodreads which is something I'm not sure I get entirely as I enjoyed the previous book just as much as I enjoyed this one as there are plenty of epic action filled scenes in all these books as well as good humour and fun characters.
If I had to choose my favourite characters from this series they would have to be Percy (of course) and Leo as both of them know how to make light of any situation even when the odds are stacked against them. The relationships between all the characters are also well done as the author manages to catch all the feelings and emotions they go through on their journeys although the reason I'm not giving this five stars has a little to do with this also.
In this book towards the middle, I found it a bit repetitive and a little far fetched (well their whole adventure is far fetched) that the characters faced mortal danger and then they took it lightly all the time that they could be killed horribly at any moment and then they overcame each obstacle. I can see other reviewers have written about this in reviews of the previous book where the characters face obstacles and then they all overcome them and are on their way again like nothing happened almost.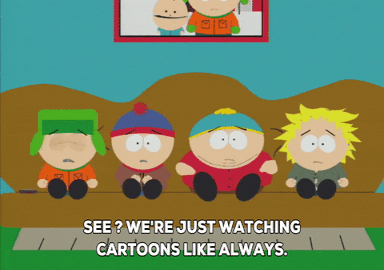 Despite these aspects making it a little harder to connect with everything, I will still say that Riordan is a damned good writer and he continues to be able to surprise me with more mythological wonders and brilliant action scenes. I mean, I will also add that in these books it is obvious they are intended for a slightly younger audience because while there are fights, the stories' and outcomes are not gruesome which does work well in most senses as the author is really talented at writing in this fashion, but sometimes I feel that with everything these characters are facing there should be more heartbreak and despair and darker themes. Mind you, the last book is probably going to be an epic explosion of awesome action as I have seen a few reviews on it and lots were blown away by how things ended.  Oh exciting!
I will continue to say that this is an exciting series with many well developed mythological aspects and good characters. Despite me sometimes wanting more darker themes, I must also admit that this author has a way of writing that makes the story and everything appeal to all ages! So while these books have their flaws, they are still much recommended reads for anyone who loves a good adventure 🙂