Release Date: 
December 3rd 2013
Genres:
High fantasy, Young Adult
Series:
 Falling Kingdoms #2
Description
The road to power… is paved with blood and magic.
Cleo is now a prisoner in her own palace, forced to be an ambassador for Mytica as the evil King Gaius lies to her people.
Magnus stands to eventually inherit the new kingdom but is still obsessed with his feelings for his adopted sister, Lucia.
Lucia is haunted by the outcome of the breathtaking display of magic that allowed her father to capture the kingdoms.
Jonas watched at the palace gates a troop of rebels behind him, waiting for him to tell them how he plans to overtake King Gaius.
After a bloody siege, Auranos has been defeated, its young queen orphaned and dethroned. The three kingdoms—Auranos, Limeros, and Paelsia—are now unwillingly united as one country called Mytica. But the allure of ancient, dangerous magic beckons still, and with it the chance to rule not just Mytica, but the whole world over…
At the heart of the fray are four brave young people grappling for that magic and the power it promises. For Cleo, the magic would enable her to reclaim her royal seat. In Jonas's hands, it frees his nation, and in Lucia's, it fulfills the ancient prophecy of her destiny. And if the magic were Magnus's, he would finally prove his worth in the eyes of his cruel and scheming father, King Gaius, who rules Mytica with a punishing hand.
When Gaius begins to build a road into the Forbidden Mountains to physically link all of Mytica, he sparks a long-smoking fire in the hearts of the people that will forever change the face of this land. For Gaius's road is paved with blood, and its construction will have cosmic consequences. 
I am mildly disappointed in this sequel in general as I found it didn't carry the same excitement and pace as the first book. There were still strong, exciting characters, but I felt this book wasn't as fast paced and I didn't enjoy the writing style as much in this one than the first.
The journeys of the characters are still vastly intriguing and make excellent reading most of the time as for the greater part I look forward to seeing the dynamics between the main characters Cleo and Magnus develop. In this book however, even though the writing was very compelling, I just wasn't as interested ads I'd have liked to have been especially around the middle sections. A lot of this book was about preparation and for me I felt these parts were expanded on too much, I mean as I said I really like seeing the relationships with the characters develop and it is always a mystery where the author will be taking us next with all the plot twists and revelations there are.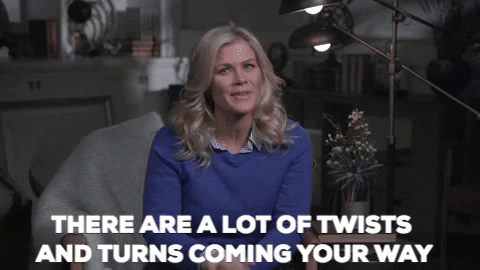 While the first book focused on the conquest and betrayal side of things, this book certainly felt calmer and that it was setting up the scene for the future instalments. As mentioned, in this book there was a definite level of unpredictability in the plot and writing where the first book I had a few hints of what was to come, but there wasn't much of that here, there were without a doubt some parts I did not see coming. I think one of my most favourite things about this book is the characters Cleo and Magnus who I genuinely do not know what the author has planned for them. I also liked that we see more development in Cleo from the spoiled princess to a woman who wants to do anything to save her world and even though bits of her old self will always remain, she has become a character whose story I enjoy.
I will say I still enjoyed the writing and look forward to learning what will become of the Watchers and the magic that is the centre of their worlds and at the end there were more hints at what Cleo might be in relation to this magic, but most of all I look forward to seeing this world and story unfold 🙂 I will read on in this series some time soon, but perhaps not immediately as I was a little underwhelmed by this book and wasn't as glued to the page as I was with the first book and for some reason I was in a bit of a slump with this though I don't think this was mostly due to this book. A very enjoyable series that has a lot of potential and of course some most fun to read about characters I've seen in YA fantasy. Much recommended!