The Sunday Post is a weekly meme hosted by Kimba@ Caffeinated Book Reviewer. It's a place to share news and recap the previous week, showcase books and things we have received.
Stacking the Shelves is a weekly meme created by Tynga's Reviews where we share our newly added books.
Weekly recap
Sun Aug 11th- Down the TBR Hole (11/8/19)
Mon Aug 12th- Goodreads Monday (12/8/19) The Night Circus
Book Blitz- Re-Vamping Las Vegas by Jen Pretty
It's Monday! What Are YOU Reading? #1
Tue Aug 13th- TTT: Characters I'd love to get to know in person
Wed Aug 14th- Can't Wait Wednesday|Crown of Coral and Pearl
Fri Aug 16th- The Friday 56 & Friday Book Beginnings #53
Book Blogger Hop: August 16th – 22nd
My life/books I've finished
I think the only book I managed to finish this week was Jeff Wheeler's the Blight of Muirwood and as much as I hoped I'd finish Mary Weber's Siren's Song before today, it seems to be slower reading than I'd oh so hoped for 😛 I wouldn't say I'm in a slump as such but I'll try to power through these books faster cause of the ones on my TBR I much look forward to.
Life in general has been as positive as can be because on Wednesday early in the morning one of my support workers and I practised the bus route from my home to the college and as much as I like most of the time using public transport, I think from my experience on this try that going on the public bus both ways to and from college would be too stressful because the public bus service in my valley can be very late and unreliable especially in winter conditions as my area gets flooded really easily. Another thing we looked at is how long it takes me to get to and from college and I just don't think at this current moment I can do these journeys on a regular basis
It's not all negative though as my support workers have said paying for college transport will teach me how to limit my money as money is a concept I struggle with, and because I've been losing weight I've had more desires for new beautiful ethnic clothes which I discovered I have a huge passion for but they are not cheap to say the least and mum and my support workers have put a huge ban on my from buying any type of clothes at this current moment 😤😥😂
I won't lie I have struggled with this especially since now I discovered I can fit into one size clothes but I do agree I really need to learn more about saving money and I can't seem to do that myself. On Friday one of my support workers and I emailed the head of the librarian course in college to ask for any updates about my placement as the summer holidays are drawing to a close and before I know it the course will be starting and so far we the college hasn't contacted us at all so I sent a message which I hope will get a response with clarification. This course is something I really look forward to and we're all trying to get it off the ground at the moment and hopefully this will work out because this is where I want to go in future careers and I just know it's the right path for me 🙂 I don't know what next week will bring but if the weather is not miserable my support worker wants to take me for a walk otherwise we'll leave it for another week and do indoor stuff but I'm really hoping it'll be nice…
---
Books I've recently added to my TBR
A Discovery of Witches by Deborah Harkness 
This was long ago recommended to me by my support worker when she worked with me in college when I was 19 and while my friend has given me a copy, I haven't found the time to read it with my busy library schedule. Sure as anything though, I will get to this one of these days!
---
Seven Deadly Wonders by Matthew Reilly
Oh how I love these Dan Brown type thrillers about ancient secrets and bare knuckle action! This is a book I wanted to read while I was in college but never got the chance to aarrgghh!
---
One Hundred Years of Solitude by Gabriel García Márquez
Ah how we meet again! This was the book I mentioned a few months ago when my college library was doing a clearout of the fiction section and I tried to convince two librarians to remove this book from stock, but both of them said they wouldn't because this is a popular book, in good condition and from a good author etc. I don't know if any of you remember 😬 😇 Still to this day I hope when I go back to college and they do another clearout of that area maybe…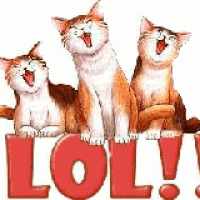 I won't go on, no more need be said! 😉