The Sunday Post is a weekly meme hosted by Kimba@ Caffeinated Book Reviewer. It's a place to share news and recap the previous week, showcase books and things we have received.
Stacking the Shelves is a weekly meme created by Tynga's Reviews where we share our newly added books.
Weekly recap
Sun Aug 4th- Down the TBR Hole (4/8/19)
Mon Aug 5th- Goodreads Monday (5/8/19) Empress
Book Blitz-Bane of Tenebris by Blaise Ramsay
Tue Aug 6th- TTT: Favourite cover editions of books on my TBR and books I have read
Wed Aug 7th- Can't Wait Wednesday #32
Fri Aug 9th- NetGalley Book Tag
Book Blogger Hop: August 9th – 15th
The Printmaker's Daughter – Katherine Govier
My life/books I've finished
I think I might have already mentioned this before but I feel glad I've been able to get through the books in the Siren trilogy quite quickly (I finished the second one this week)as that is a series I have become bored of despite there only being three books in the series and I'm on the last one but just want it to come to an end… 😛
In general this week has been rather nice with the lady from social services coming again this time to talk to dad about various pressing matters such as home improvements grants and how to better our relationship. I had my support worker on Tuesday and Thursday and we did a lot around my garden in terms of harvesting my grown veg and cleaning around the greenhouse as well as the usual going for walks. The weather up until today has been quite good this week allowing a lot of time for my support worker and I to spend outside with her gorgeous dogs too of course 😉
I went to slimming world on Thursday for the first time in like a month since coming back from Japan and I'd gained two and a half pounds which is more than I've ever gained before but the people at slimming world were really positive and I recall another one of my support workers saying she gained four pounds when she last went on holiday. I have just found it so challenging to stick to the healthy plan since I have come back from holiday and I guess you could say I haven't really been taking it seriously but my support worker has confiscated my tinned fish in oil and tomato sauce (I LOVE fish and these I would always constantly eat as snacks or side dishes) and has said she expects to not see any more of that in my cupboards 😛 I've been shopping today but have refrained from buying or even looking at any as they are just such a favourite of mine but unfortunately come with a lot of fat.
It seems I have quite a busy week next week with support and of course the need to catch up with more reading. I have been thinking a lot about the course in September which is getting ever closer and still haven't heard from the college about enrolment or my DBS check I had to do, but hopefully we'll hear something soon cause this is definitely the course I want to do and it feels right too! Now I need to get my library TBR down once again since I paid another visit to a library today lol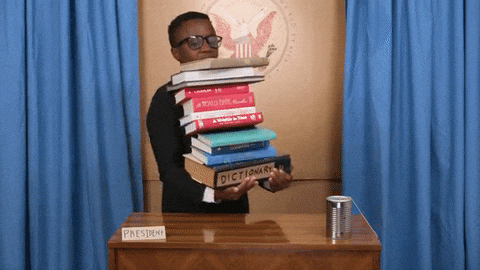 ---
Books I've recently added to my TBR
Spell Bound by Rachel Hawkins 
This is such a fun yet silly series that is just pure entertainment! I've long wanted to finish the series but life seems to constantly get in the way of me ordering this book from the library, figures…
---
Reflection by Elizabeth Lim 
I don't recall whether I've ever properly seen the film Mulan but if I have it has been so long and I'm not sure I will but these twisted tale books sound so so good! I think I came across this when looking for Asian inspired books (I can't for the life of me remember where I first saw this!) and a lot of other readers seem to enjoy these books… well most of the books anyway!
---
Melokai by Rosalyn Kelly 
I own an ebook copy of this but don't even ask when I'll get by to reading it 😛 This book seems to be inspired by some mythology and it says on the authors bio that her fantasy trilogy was inspired by her travels to Nepal which is somewhere I have dreamed about visiting one day. So yeah, I don't know when I'll get to this 😛
Wishing everyone a fabulous coming week and happy reading 🙂