Release Date:
November 22nd 2011
Genres:
 Historical fiction, cultural
Description 
A lost voice of old Japan reclaims her rightful place in history in this breathtaking work of imagination and scholarship from award-winning and internationally acclaimed author Katherine Govier. In the evocative tale of 19th century Tokyo, The Printmaker's Daughter  delivers an enthralling tale of one of the world's great unknown artists: Oei, the mysterious daughter of master printmaker Hokusai, painter of the Thirty-six Views of Mount Fuji. In a novel that will resonate with readers of Tracy Chevalier's Girl with a Pearl Earring, Lisa See's Snow Flower and the Secret Fan, and David Mitchell's The Thousand Autumns of Jacob de Zoet,the sights and sensations of an exotic, bygone era form the richly captivating backdrop for an intimate, finely wrought story of daughterhood and duty, art and authorship, the immortality of creation and the anonymity of history.
First, before going into this book I knew it would be very artsy and full of intricate detail about history and the history of Japanese art which is something I hadn't given much thought on, but as my mum and I were going to be going on a trip to Japan I just knew this would be a perfect read. I will also say here I know practically nothing about Japanese culture, customs and traditions so I knew when going into this that could work positively or negatively depending on the detail in the writing which in this case was adequate for this type of story even if not overly special.
To put it straight here I will say this book more or less lived up to all my expectations especially where the research into the era and culture were concerned as from the start I enjoyed immersing myself into this setting, both the Japan I visited and the Japan in this book. Once again I will say my knowledge on art and history of any nation is practically zero but it was clear here the author had done her research as I found the culture and setting so vivid and rich it did sometimes feel like a genuine glimpse into this world. The afterword at the end of the book was also very interesting to read regarding who really did the famous Japanese prints, was it Hokusai or, as much evidence suggests, was it Oei but she had not place in history because she was a woman. The way the old Japanese society was described in which women have very distinct and restricted roles felt very real and plausible as not only do I realise that was how 19th century Japan was like, but it is so easy in that society and age to take women off the radar and place all credits for their achievements on the closest men to them and that afterword certainly had me thinking was Hokusai really responsible for all the works of art that are in his name?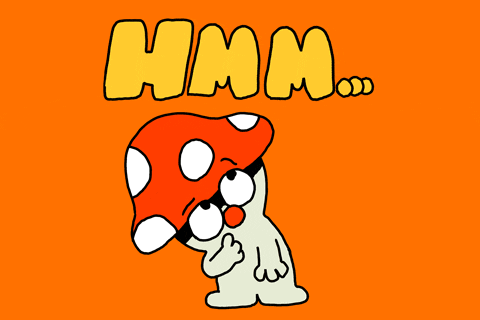 While I did find I connected to the setting and culture really well, I have to say I didn't connect the best with Oei as I found her narrative a bit dry and on saying that I found I could really imagine Hokusai well the way he and his personality were described. The whole life story of Oei was a little too long with a few unnecessary sections that could have been axed to make it a more faster, interesting read as it could get really slow at some points that were just about everyday life really. But other than those I thought this was a brilliant story with realistic characters and a well researched time and culture that was the perfect read for my Japan trip. I will also add that I really liked how, despite not really connecting to her, Oei's story just had something compelling about it that made me want to keep on reading to find out what happened next even though the ending was a bit grim. These stories about women in history, if done right like this one could become a new favourite for me in the future as I feel this will be one of those books I enjoy more as time goes by. I so wish there were more non-western historical books out there…
Who I'd recommend this for
Recommend this I certainly will! Basically anyone who likes historical fiction and is tired of reading only about Europe or America. Also those who like feminist reads about women in history who are not well known and have been put aside in records simple for being female. Mind you this book is quite realistic so doesn't have a fairy tale ending and it can be quite slow at points, but ultimately I think this book should be more well known.