Books, I don't need to say as it is so obvious but I will always love them and will always love those new releases and discovering new ones. This is a tag I first saw on Sophie's Corner and couldn't resist giving these fun questions a go, so here we are 🙂
The rules:
Link back to the tag's creator (Kourtni Reads)
Thank and link back to the person who tagged you
Answer the questions the best you can. If you don't use NetGalley, you can substitute other sites or places where you get books!
Tag a few people to do this too
---
Auto-Approved: Who's one author whose books you automatically want to read, regardless of what they're about?
I think that honour would either go to Philip Pullman or Dan Brown because their books have really made me think as well as enjoy some well crafted stories (in my opinion). But most of the time I only tend to read books that sound good regardless of who wrote them and I absolutely stay away from most realistic everyday life romance no matter which author wrote them as at the moment I cannot get on with those stories. But these two authors have always wrote books I'm interested in reading in the present and past.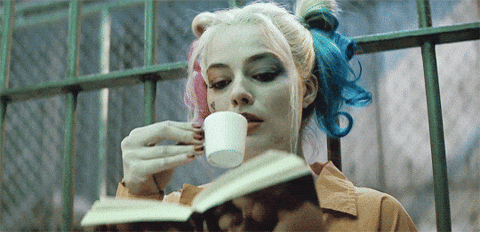 ---
Request: What makes you want to request a book that you see on NetGalley?
The description, plain and simple because even if I don't get approved I still have managed to discover a lot of new, interesting books by browsing NetGalley that are available for my library to get in later.
---
Feedback Ratio: Do you review every book you read? If not, how do you decide what books to review?
I try to review every book I read from NetGalley as soon as and with other books I have to review on my blog I tend to wait for when I'm in the right mood to review them as reviewing has come to be my least favourite thing to do in blogging and I have a few series I need to review together too.
---
Badges: If you could create your own badge to display on your blog, what would it be for?
Ultimate diverse fantasy lover without a doubt! 😂😂😇 I cannot really think of anything NetGalley related though as I try my best there but am not really on there often because of my overflowing library TBR. But diverse fantasies will always have a special place on my shelf 🙂
---
Wish for It: What's one book that you are absolutely dying to read?
I actually have wished for this book and have last week featured it on a post about books I'm most looking forward to. Even if my wish isn't granted I will without a doubt read this book someday!
A fun tag where I will tag anyone who wants to give it a go! 🙂 Do you use NetGalley often?