Another month gone… where the hell is this year going? I feel that this past month has been really positive not only because of my Japan trip but because so far things have been going well for while I'm home.
As mentioned before, I'd been a bit worried when I first came back about post holiday depression which is something my parents and many others scorn because you've been on a fabulous trip and you're supposed to come back happy and refreshed but instead you feel down. It is something I have had strongly in the past with other trips and I'm more than aware that what my parents say is true, I'm lucky to be able to go on trips at all and I totally appreciate them, it's just sometimes when I come home I have nothing much to look forward to and get a little down that I'm not still at the location of the holiday. I've told my support workers of this and they say it could be part of my autism that I get low moods easily, the lady I go to see to have my crystal treatments has said that she can see I have quite an addictive nature about me with everything from clothes to food to trips and she's not wrong 😛
I remember a lot of my life I have been wanting more of everything which has probably got to do with a few things like my autism and the way I've been brought up, but I feel with the help of my support workers and parents these days, things could get better and like I mentioned this time coming home from a holiday things have been quite positive. The books I'm reading at the moment are also quite good and intriguing and I hope to finish them soon and this rainy weather I've been having recently makes perfect reading time 😉 I will also say that recently I have been very much looking forward to starting my librarian course in September but haven't heard anything back from the college in regards to enrolling and paying my fees. I think I have also mentioned that this time I will only be going into college one or two days a week so instead of paying a lot of money for the college bus my parents and I have decided I should use my free public bus pass and use the public bus services.
This does make me a little nervous and a little excited because I have enjoyed riding the public bus home from college in the past but I know the public bus isn't as reliable as the college bus and is often not on time. I have confidence issues, always have done when it comes to public transport so I hope things will be OK but I'll just have to try it and see I guess….
---
Books I managed to finish in July 2018
---
The Printmaker's Daughter by Katherine Govier
Barefoot on the Wind by Zoe Marriott
Shadows on the Moon by Zoe Marriott
Heaven's Net is Wide by Lian Hearn
Memoirs of a Geisha by Arthur Golden
The Prey by Andrew Fukuda
The Trap by Andrew Fukuda
---
Yipee, a lot of books read this past month! 😀 A lot of good interesting reads too that I managed to get through quite quickly and I can say my favourite out of these is Barefoot on the Wind because it was just so well done in nearly every way. The mythology and world were exquisite and I enjoyed the ending and characters, Shadows on the Moon was also quite a good read but I'll say I though Barefoot was the best out of the two because to me it felt more plausible. Kingdom of Sleep and the Printmaker's Daughter were also really good intriguing reads that had a lot to offer in terms of the cultures they were inspired by and the characters and while they were both very different books from one another, I enjoyed them equally as much even if for different reasons. Lian Hearn's book was average for me as was Memoirs of a Geisha because even though once again both of them had well researched cultures I found the plot and story a bit boring and not too plausible, but I am so thankful of all these fabulous culturally inspired books I managed to take with me on the Japan trip 😀 I read Andrew Fukuda's books as soon as I got home and they were also good and engaging novels about a world where all is not as it seems and there are dangers everywhere… I really wish he'd write more in the future.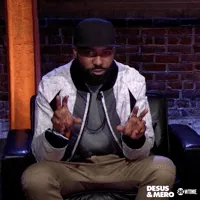 August TBR
---
The Rule of Claw by John Brindley
Clockwork Princess by Cassandra Clare
The Fall by Claire Merle
Rebel Spring by Morgan Rhodes
The Storm Siren trilogy by Mary Weber
Legends of Muirwood trilogy by Jeff Wheeler
---
TBR subject to change in some circumstances! I'm currently reading the first book in the Storm Siren series right now and currently have the other two books out from my library too and I'm reading the second Muirwood book at the moment with the third one also out from the library. These books are proving to be quite good as things go along but I know I need to read them soon because of the amount of times I've renewed them 😛 I know I have many times said I'd read Rebel Spring and Clockwork Princess but shit happened and circumstances changed over time to put it lightly, but I really am intending to get them finished this time round as well as the Fall and the Rule of Claw which is a book I'm much looking forward to reading. I have put a lot of books on my TBR for this coming month and I more than probably won't get them all finished but I will try my best and hopefully can control how many, if any books I take out on library trips 😛 lol 😉