Can't Wait Wednesday/Waiting on Wednesday is hosted by Wishful Endings and before it was hosted at Breaking the Spine. It was made to showcase future releases we're excited for.
The Tenth Girl by Sara Faring
Expected publication: September 24th 2019 
Simmering in Patagonian myth, The Tenth Girl is a gothic psychological thriller with a haunting twist.
At the very southern tip of South America looms an isolated finishing school. Legend has it that the land will curse those who settle there. But for Mavi—a bold Buenos Aires native fleeing the military regime that took her mother—it offers an escape to a new life as a young teacher to Argentina's elite girls.
Mavi tries to embrace the strangeness of the imposing house—despite warnings not to roam at night, threats from an enigmatic young man, and rumors of mysterious Others. But one of Mavi's ten students is missing, and when students and teachers alike begin to behave as if possessed, the forces haunting this unholy cliff will no longer be ignored.
One of these spirits holds a secret that could unravel Mavi's existence. In order to survive she must solve a cosmic mystery—and then fight for her life.
Alright… I needed this book like yesterday because a gothic paranormal adventure steeped in Patagonian myth? I HAVE TO HAVE THIS!!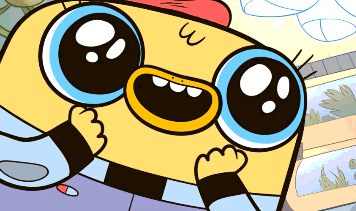 I once took a trip to Argentina a few years ago and while I really enjoyed it and connected well to the setting, I feel we didn't really get enough out of the country to really get the full experience. I've wanted to visit South America again for many years, in fact mum and I nearly went back to Argentina for our holiday this year but she revealed to me we didn't go because she had a really bad feeling before we booked and before she could change her mind the prices went up. I was told by my support workers disappointed as I was I still had to respect mum in these senses as I've had unexplainable bad feelings about holidays too in the past. On looking at lists for upcoming books I have seen a few upcoming South American inspired fantasies and no matter what I know I will read these but I'm also still hoping mum and I will return to that amazing part of the world one day soon… Latin American mythology is something I don't recall seeing a lot of in fantasy books (but I'm still more than fascinated by it), Oceania mythology is another one but that's a topic for another time, but to me to see all these fabulous cultural fantasies come out no matter where they're based on is really pleasing 😀 Better still it looks like this book will be available in my country which means my library will have more added to their shopping list! 😉