The Sunday Post is a weekly meme hosted by Kimba@ Caffeinated Book Reviewer. It's a place to share news and recap the previous week, showcase books and things we have received.
Stacking the Shelves is a weekly meme created by Tynga's Reviews where we share our newly added books.
Past two week recap
Sun Jun 2nd- Down the TBR Hole #40
Mon Jun 3rd- Goodreads Monday #36 number9dream
Tue Jun 4th – TTT: Favourite fantasy books from recent years
Wed Jun 5th- WWW Wednesday (5/6/19)
Thu Jun 6th- The Reader Problems Book Tag
Mon Jun 10th- Goodreads Monday #37 Flame in the Mist
Tue Jun 11th- TTT: Books everyone else loves but I couldn't enjoy
I Should Have Read That Book Tag
Wed Jun 12th- Can't Wait Wednesday #28
Thu Jun 13th- Book Blitz- The Demon Kiss by Juliana Haygert
Fri Jun 14th- Book Blogger Hop: June 14th – 20th
I know I've been doing this a while where I've been missing weekends to do my weekly recaps but trust me when I say I have been feeling so drained these past days and have had a lot on my plate. I can at least say it has been a productive week with reading with me finishing two books and another on its way to being finished very soon. My mum and dad have been really stressed with getting all the preparations ready for the Japan trip which will be at the end of this month and in the past weeks I have managed to buy some lovely clothes for the trip and my support workers and I are trying to get me to understand the value of money more 😛
What one of my concerns is at the moment is the books to take with me on my trip. It was quite last minute when mum booked this trip so I went rushing to the library with my book orders all excited, but as the days went on I have seen no sign of any of my ordered books appearing on the system
Today I went to my library to chase things up and they said the books definitely had been ordered but it would take a while for them to be ready and I asked whether they'd be ready at the end of the month and they weren't sure. I will also add that this last week I placed a few orders on other Japanese inspired books the library has in stock and knowing me I keep an eye on my account like a hawk does its prey and none of the books I ordered has appeared to have been put in transit and normally my library is really fast at bringing ordered books. One of my support workers yesterday said that perhaps they're making me wait on purpose because I have the maximum amount of books out at the moment (20) and they're waiting for me to return some maybe… It's possible I suppose but hmm, it won't be the first time 😛
Hopefully SOME of my ordered books will come I'm keeping my fingers crossed… Anyway, life in general has been average and I have my final ECDL exam on Tuesday this coming week which I have done my best to concentrate on revising on in my class time, but it has been so difficult as a lot of the other students in the class have finished all their work so they're just chilling really and I've found it really hard to concentrate. I've had a look at the passed example paper and it doesn't look too bad but I won't get complacent, as most know exams have a habit of catching you out. This next week will be my final week on this Level 3 Business Administration course and while Advanced ECDL is an additional qualification that is part of the course and the only bit of work we level 3 students have left to do, I'm not willing to come in once the course has finished to go through more stress of ECDL so I've told the college a bit of a white lie that I'll be going away only a few days after the course finishes. I only say this because two other girls who were doing the advanced qualification were so behind on exams and coursework that they were allowed to drop ECDL because they don't have the time to finish it all and the tutors think it'll be too stressful for them. My ECDL tutor has said more or less that she's very reluctant to let me drop the qualification if I fail because it's my last exam to do to pass and in her words I've done so well all through the year that it would be a shame to throw it all away which I agree on, but I really want to be finished with this course after next week. I will try my best to pass though, and I will treat all my last days in college as precious things to be savoured 🙂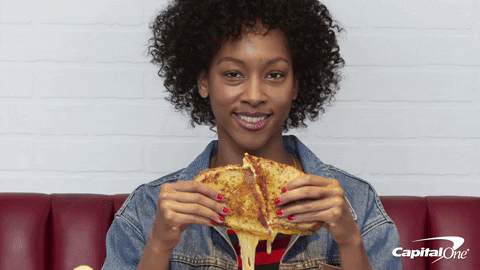 Mmm.. I'm hungry..
---
Books I've recently added to my TBR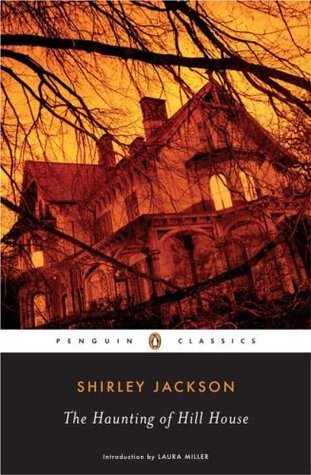 The Whale Rider by Witi Ihimaera 
So many good things said about this book and the movie, it is one I have on my kindle where I'll save it for if I ever go to New Zealand… I have a few more books by this author too as so many have said amazing things but for me I have to wait for the right time to read 🙂
---
The Haunting of Hill House by Shirley Jackson 
The book that inspires what others say is a truly terrifying TV series. Like always I don't know whether I'll be compelled to watch the series as I'm not drawn to TV in the same way I'm drawn to books but yeah, this book sounds right up my street.
---
Unsouled by Will Wight 
Another Asian inspired fantasy yasss! I would buy this whole series on kindle but those around me say I need to really start budgeting and buying what I need rather than only what I want, I see their points but sometimes it kills me knowing there are cheap kindle books that I'm still not allowed to buy 😛 😉
---