WWW Wednesday is a bookish meme hosted by Sam @ Taking on a World of Words
It consists on answering these three questions:
What are you currently reading?
What did you recently finish reading?
What do you think you'll read next?
Currently reading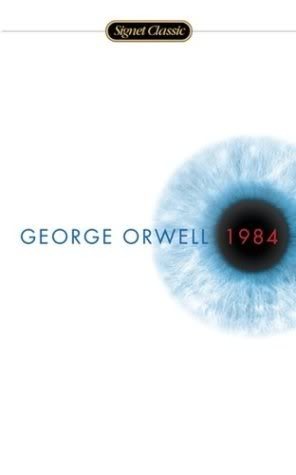 This book… *sigh* I don't feel I'm enjoying this as much as I should or as much as everyone else seems to, I find the writing heavy and dull and even though there are many interesting themes and philosophies about government control, I just can't seem to get into this as the moment
Like with a lot of the old books I've read before, the characters are not really relate-able… but I really want to like this, it's right up my street so  I'm really hoping this is going to get better soon.
---
Recently finished
A very vivid and detailed account of how the world could end and quite a likely one at that too! I found the passages of Arthur's earlier life a bit boring though and it did take me longer to finish this than I hoped. My favourite parts were the details of the world ending and how the survivors dealt with everything, these parts were so well written and I also liked how the author managed to connect everything at the end. One of the most vivid apocalyptic books I've ever read that's for sure!
---
What I think I'll read next
A series I want and need to finish especially since I have many ordered books for my Japan trip on their way. I have mentioned many times before that my library TBR's are beyond full and I'm hoping that this will be a quick read especially with the statement of it being "better than the Hunger Games" on the cover 😛 The first book in this series was quite good but of course lacking proper world building and experience has taught me not to expect too much from YA sequels when it comes to world building… We'll see I suppose but I'm still hoping to get through these books quicker.