WWW Wednesday is a bookish meme hosted by Sam @ Taking on a World of Words
It consists on answering these three questions:
What are you currently reading?
What did you recently finish reading?
What do you think you'll read next?
Currently reading
The start of this was quite strong and I find I like the writing style, however I feel things are slowing down a bit now for some reason. There is a high general rating for this book and many others have also said they like the writing and that this reads something like David Mitchells Cloud Atlas which was a novel I had a love-hate relationship with as I went into it expecting the wrong thing and probably didn't understand it like I should have. This book is shorter though and I went into it not knowing really what to expect and I will carry on to see what else this book everyone loves so much has to offer.
---
Recently finished
An old series I've finished this year, what an achievement (well for me anyway). This is a series that was to me quite original but at the same time didn't have that much of a wow factor. There were plenty of great characters and magical aspects to the series and this last book in my opinion has to be the best of them all not only because of the action and the unique setting, but because of the open and realistic ending where not everything is perfect but it's good if that makes sense. I've been wanting to read this authors other works such as her Replica series and at the same time I hope she writes more YA 😉
---
What I think I'll read next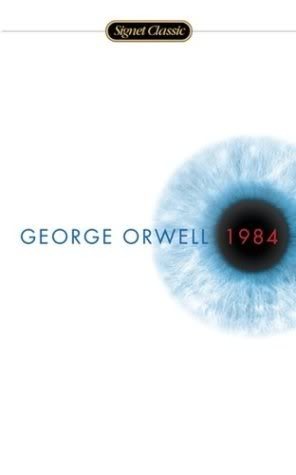 I've been looking forward to reading this much loved classic for ages now and it has been sitting on my library TBR for months now. Both my support workers have said they loved reading this when they were in school and they also said it was quite philosophical too. After seeing all the glowing reviews and comments I am more than a little curious to see how this became a classic and took the world by storm in its time and in this day. This is a much anticipated read especially since I've read this authors Animal Farm in the past and found it intriguing. Have you read this book, and did you enjoy everything it had to offer? 🙂