The Sunday Post is a weekly meme hosted by Kimba@ Caffeinated Book Reviewer. It's a place to share news and recap the previous week, showcase books and things we have received.
Stacking the Shelves is a weekly meme created by Tynga's Reviews where we share our newly added books.
I haven't been active a while yet it doesn't feel like a long time, the past weeks have been a bit busy and stressful as I have to prepare for a database ECDL exam next week and of course I had my exercise routines put in place by my personal trainer.
I would by lying if I said I wasn't worried about this next ECDL exam but at the same time while I do try to revise I also don't let it get in the way of my enjoying myself over the weekends. Dad and I had some lovely weather and walks over the weeks mum was away and it was really positive to go and pick her up from the train station yesterday. Mum said she's had a really good time in Thailand and she came home with the gifts of two colourful T-shirts for me that glow in the dark and under UV black light and many fond memories. I am really glad she is back even though she has been really strict with me in the time she has come back, for example yesterday we went food shopping after we picked her up and in the supermarket we went to there is a bookshelf with many kinds of donated books all there to raise money for charity.
I saw two books there in the hit No.1 Ladies Detective Agency series by Alexander McCall Smith which is a series my grandmother liked and one I would like to get into one day especially if travelling. Mum wouldn't let me get them but I did a little sneaky and got them behind her back. Outside mum saw I had the books and was not pleased she wasn't happy as we got in the car and drove away and then suddenly before we exited the car park she ordered dad to take us back to the front of the shop and told me to go and put those books back even though I'd donated for them. It was so humiliating having to go back through the shop, back past all the cashiers to the charity shelf and leave the books there. I will mention that dad and I had been to that same shop the previous week and I hadn't had any change for the books then and dad had refused to change any and told me to just leave the books as I have plenty. 😤😬😬😆
I'm also going through a thing where I like to where jodhpurs and riding leggings as it is my ultimate goal when I lose weight to start properly horse riding again. In the meantime I find riding pants very comfortable and myself and a few others have said they quite suit me. I am dropping in weight and I have achieved my 3 stone award at slimming world the previous week so I've been able to fit into some of the bigger varieties of jodhpurs as of recently. Neither mum nor my support workers will let my buy any more large jodhpurs as they say there's no point with my size shrinking and all. Mum today was very firm with my dad when we went out today that I was not to buy any riding pants or clothes. I see their point in holding back on spending a lot of money on clothes but it is sooo frustrating, why can't I be thin like all my friends, they don't have particularly healthy lifestyles 😛  😂 Oh well it is achievable but it doesn't look like for a long time… I have however been quite fast with finishing books as I managed two in the past weeks and while Pawn by Aimee Carter and the Disappeared by C.J. Harper were exciting reads they don't come anywhere near to some of the best dystopias I have read in the past, but I hope to be able to keep up with revision this coming week and manage to get some more books finished.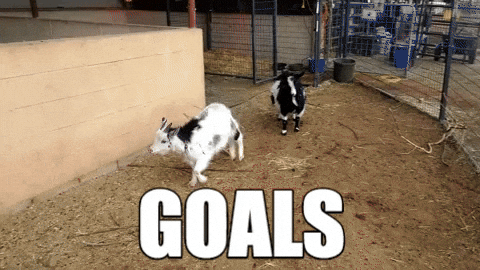 ---
Books I've recently added to my TBR
Amber & Dusk by Lyra Selene 
The concept of lands in permanent twilight is immediately captivating for me even though this sounds like a books that could focus very much more on court politics than actual magic and world intrigue. That's not always a bad thing if it is done right and there are many mixed reviews for this but I'm willing to give it a try if I can get my library to get this in.
---
The Splintered Silence by Kayla Olson 
There are quite a few reviews from my GR friends who say this is boring and slow paced. I'm really pulled in by the thought of a space opera type mystery where from here it looks like there will be many twists and turns. I will have to see, hopefully it won't be mind numbing though 😉
---
Masters of Deception: A Legends of Tivara Epic Fantasy by J.C. Kang 
A kindle epic fantasy inspired by Asia which is probably the main reason I want to read this. I will look for this on Amazon and see about buying it but not for a while as I'm in quite a bit of hot water with my parents for spending a lot of money on kindle books while mum was away eep! 😥
I know I haven't been very active and because of my upcoming exam I might not be online much this coming week either but I'll try 😉 How has your week been, what books did you get to read and enjoy? 🙂