Top Ten Tuesday was created by The Broke and the Bookish in June 2010 but was moved to That Artsy Reader Girl come January 2018. It was made through the love of lists, books and to bring readers together.
I can think of a great many books that I would have loved to have read last year. Dad would ask me so why didn't I read them then? Well it was mainly because of my endless craving for new books that led me to order more and more books from my libraries despite not having the capacity to read them. I'm terrible for this and have been for a great deal of my reading life (have even done this early this year since returning to college) and I have promised myself and those around me that I'd stick to my current TBR and finish it before ordering new books because these days I don't seem to have the time to read 😛 Here are some of the books I really thought I'd read last year but instead they got lost in my TBR and had to be returned or put aside, lol, mum says serves me right 😂😂😂 she's not a bookworm I think you can tell…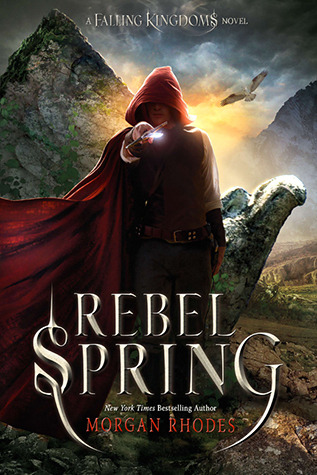 Rebel Spring by Morgan Rhodes
I remember I was the one who specifically requested my library buy this series, but as time went on, well… it turned out I had no time 😛 I will try to gt to this series again but as always cannot say when.
---
The Book of Fate by Brad Meltzer 
So so so wanted to read this one over the summer last year but shit must have got in the way again I will aim to get this out from the college library again sometime though.
---
The Da Vinci Code by Dan Brown 
It is unknown even by me how long this book has been sitting on my TBR, in fact this whole series is a must read for me and I hoped to have it finished way sooner than this… I will try this year sometime.
---
Shadows by Ilsa J. Bick 
This is one of the books I have from the public library that hasn't been checked out properly so has ended up being forgotten about for years under paper piles gathering dust. Because I made it a goal this year to finish off as many series as possible, this is one I should get to some time this year.
---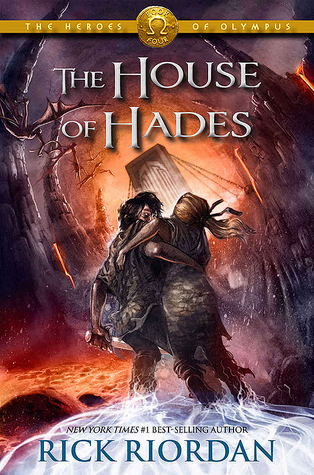 The House of Hades by Rick Riordan 
I meant to finish off this series last year but towards the end of the college term someone else requested this and the last book! 🙁 This year I promise!
---
A Game of Thrones by George R.R. Martin 
Another one where the library didn't check the book out properly meaning it didn't appear on my official record thus meaning it got forgotten about under piles of other books. I will finish off these un-checked out books this year, well that's my goal anyway.
---
Children of Blood and Bone by Tomi Adeyemi 
This is one I intended to take on last summers vacation to Namibia but mum only allowed me to take 3 physical books 😦 urgghh… anyway this one is still on my TBR as I have seen it around many of my local libraries and have seen many good reviews which point towards interesting magic and characters. I don't know when I'll get to this though…
---
The No.1 Ladies Detective Agency by Alexander McCall Smith 
There are quite a few books from this series in my college library and I originally intended to take them all on my Namibia trip but you know, mum… I have decided that when I get most of the stress regarding exams and assignments out of the way I'll treat myself to these as they do sound like books to read in a jolly place 😉
There are loads more books I wanted to read last year but I have featured them many other times so didn't want to repeat myself too much 😛 Which books did you not get the chance to get to and have you read any of these? 🙂