The Sunday Post is a weekly meme hosted by Kimba@ Caffeinated Book Reviewer. It's a place to share news and recap the previous week, showcase books and things we have received.
Stacking the Shelves is a weekly meme created by Tynga's Reviews where we share our newly added books.
Weekly recap
Mon Jan 7th- Wrap-Up December 2018/ January 2019 TBR
Tue Jan 8th- TTT: Most anticipated releases for the first half of 2019
Wed Jan 9th- WWW Wednesday (9/1/19)
Book Blitz- Wings of the Wicked: A Limited Edition Urban Fantasy Collection
Thu Jan 10th- Ringing in the New Year Book Tag
Fri Jan 11th- The Friday 56 & Friday Book Beginnings # 45
Book Blogger Hop: January 11th – 17th
My life/ books I've finished
In general the past week has been quite positive even though a lot of my college tutors weren't in and we were mostly left to our own devices when it came to work, I did get a lot of my ECDL practice done and I also used some of the time to catch up with my blog 😉 Mostly this week I've felt quite tired and lonely as a lot of my friends didn't come for the full week when they heard our main tutor wouldn't be back until next week and of course there is the dreaded time change adjustment to get used to since coming back from Seoul.
Yesterday I managed to have a really positive crystal healing session where the lady said I was able to let go of a lot of emotional baggage. My main hopes for the new year are as always to have calm and peace and maintain good relationships with those around me. I have made it a goal to not do any blogging in lesson times, only at home or in free times as I really care about this course and want to pass and do my best. I still worry a lot about the upcoming exams in ECDL but as my support workers and tutors say I can only do my best.
As I have said in other posts I have really struggled to do a lot of reading since coming back. It's all to do with the time change and for some reason I can't seem to fight this extreme tiredness that comes over me in the evenings which is the time where I do the most reading as my days are usually busy 😛 The lady I see with the crystals and my support workers say I need to go easy on myself and get plenty of rest to let my body adjust, but now it's over a week since I came home and I'm still feeling tired! 😮 Nevertheless I did manage to only just finish Gardens of the Moon a few days ago. It was a decent read but I thought it could have been delivered better especially in terms of world building… but that's a discussion for another time 😉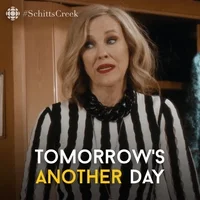 Books I've recently added to my TBR
A Promise of Fire by Amanda Bouchet 
A Greek mythology inspired fantasy with what others describe as interesting world building and strong characters. Looking past the other reviews, I am easily drawn in by the plot which hints at exciting magic systems, many twists and a world where nothing is as it seems. I don't know when I can gt by to reading this though…
---
The Lost Queen by Signe Pike 
First I'll say I'll forever be drawn in by the more ancient type of historical fiction even though all historical fiction has its perks for me, but the ones that go far back always seem to hold more intrigue. I'm also taken in by the description that says this setting has many inspirations from the natural world 😀 Eeek reminds me a little of the Chronicles of Ancient Darkness series by Michelle Paver with the descriptions of natural world mythology so I wonder if there will be some similarities… Must wait and see!
---
Acacia: The War with the Mein by David Anthony Durham 
I found this book when I did an online search for non-western fantasies and even though some reviewers and the description hint at this being African inspired, I'm still not sure exactly what the inspirations here are (I know I sound really dumb but I'm just one of those people who likes to know). The description still sounds really good and others have called this similar to Game of Thrones which must mean it has epic elements to say the least. I really look forward to getting this from my library one day as it seems I'll forever be on the hunt for more books 😉