Happy New Year! Once again I know doing this wrap up is late but since arriving back from Seoul I've been extremely busy catching up with hours with my support worker and in the evenings I have always been very tired because of the time change so have gone to bed early. December was quite an exciting month both in Korea and in college before as we had a lovely end of year celebration in college with lots of naughty but nice foods. I also managed to stay ahead with my work in class and hope to carry on with that this year too. Going to Seoul was an amazing experience, it was really cold there but there was just so much to do and so many lovely dishes to try as well as some good choices of books I took with me.
Before I went away I'd maintained at slimming world which was to be expected with the what I ate at the Christmas party in college 😛 In Seoul I tried my best to be good with food at all times even though mum and dad wanted to go to McDonald's a few times, but I didn't go nearly as often as I did when I went 9 years ago as in those days I wouldn't eat anything but junk food there despite all the lovely variety of traditional food! 😮 I was very glad that this time I was more willing to try new things and I always will hope we will have the opportunity to do this again one day even though mum and dad seem to want to go to Europe this Christmas…
I managed to get a lot of reading done this time in Seoul and even though I started a few of these books in December and finished them in January, I am going to cheat a little here and include them in my December reads. This is because I have seen I haven't finished a right lot of books before January which was a surprise but there again I was reading a lot of books at the same time so that was probably what slowed me down. I have yet to write any reviews yet but plan on doing so soon!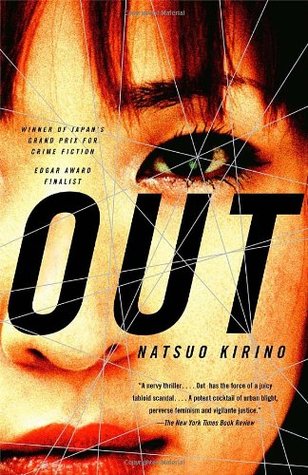 Gilded by Christina Farley
Prophecy by Ellen Oh
Paranormalcy by Kiersten White
Out by Natsuo Kirino
---
All such good reads! If I had to choose a favourite out of these it would be Gilded because of the rich mythology and depictions of Korean life. It wasn't a perfect book mind you and I can certainly see why a lot of people would dislike it, but for me it was action packed and entertaining with some really good mythology as the main focus. Out and Paranormalcy follow behind in the best books as they both kept me guessing and Paranormalcy was a fun yet exciting read that seemed quite believable to me despite what others say. Out was a book everyone had put many trigger warnings on for rape and violence and while I can see how this book could be disturbing for some, I was totally fine with it and didn't feel any disturbance with the graphic scenes and was somehow expecting to be more shocked than I was. The story line was really well thought of and I loved how things unravelled and turned out for the characters even though I was somewhat unsatisfied with the ending as it seemed a bit rushed with a lot of loose ends. Still highly recommended though for those who want a different type of thriller 🙂
January TBR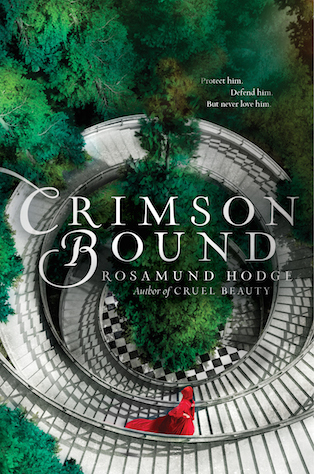 Crimson Bound by Rosamund Hodge
After the End by Amy Plum
Priestess of the White by Trudi Canavan
Deadly Hemlock by Kathleen Peacock
Outlander by Diana Gabaldon
Idlewild by Nick Sagan
---
OK so I know I have definitely bitten off more than I can chew here but at the beginning of this year I wanted to give myself a large variety of the books I've had out for a long time as I never tend to be able to stick to definite TBR's anyway 😛 The one I am looking forward to the most is After the End because it is one of those books that seems very layered and it is one that I desperately need to return before the end of this month. On saying that Crimson Bound is also one I need to get a move on with and it is one that seems very highly rated among my GR friends, more than Cruel Beauty by the same author which is a book I want to try as well one day but must get this mountain down first! Outlander has long ago been recommended to me by one of my support workers as she wanted to give it 6 stars rather than 5 and like all the books on this list I've had it from my library a very long time. I look forward to reading all these books one day and know I need to get a serious move on with my books as I will be going back to college tomorrow.. At the moment though it is good to be back home and it is nice to be back on this site too despite my busier than busy schedule that is coming up 😉