It's been a while since I got into a good tag and while I wasn't tagged, I still think it good I saw this over at Kristin Kraves Books since this tag seems very well crafted with many brilliant new words!
The Rules
Thank the person who tagged you (you can skip me ha-ha)
Pingback Bookmark Your Thoughts' original post so I can see your lovely answers!
Pingback the person who tagged you so they can see the post.
Bonus: If you wish to, tag at least three people to do this tag.
Effulgent | Brilliantly radiant
A BOOK WITH A BEAUTIFUL COVER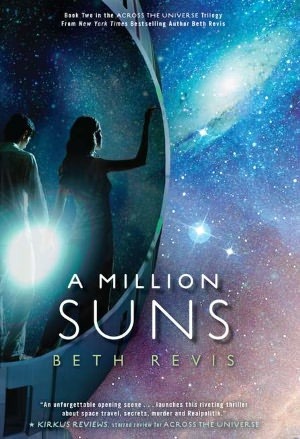 Still love this series even after finishing and even though there are a lot of pretty covers out there, I think this is the best from the books I've already read 🙂
---
Metanoia | The journey of changing one's mind, heart, self, or way of life
A CHARACTER WHO GOES THROUGH A MAJOR TRANSFORMATION
For me the first character that comes to mind is Cleo from this series. At first she was nothing much more than a spoiled princess but as events unravelled and the story moved along, I felt she became much more adult and matured significantly. I wonder how she'll be for the rest of the series…
---
Sockdolager | Decisive retort; mic drop
A CHARACTER WHO ALWAYS HAS A GOOD COMEBACK
I think Sophie from the first and second book of the Hex Hall series is quite a witty character who throws in much sass as well as clever retorts. She definitely is a character I like and look forward to seeing how everything will pan out in the last book.
---
Sesquipedalian | Containing many syllables; long winded
THE LONGEST BOOK YOU'VE READ
While this did take me a long time to finish and it was certainly LONG in pages, it was never boring. I could tell since starting the first page that this is an author of talent which is probably the major reason he's one of the world's finest thriller and horror writers. Definitely worth reading more from him!
---
Ephemeral | Lasting for a very short time
THE SHORTEST BOOK YOU'VE READ
I read this very quickly due to obviously it's length but failed to see the point of it. If you're interested in this story I'd recommend just going to read the Winter Ghosts by this author instead it's a better version of this story.
---
Serenity | The state of being calm, peaceful, and untroubled
A BOOK THAT MAKES YOU FEEL CALM AND HAPPY
I don't tend to reread a lot of books but the one that best matches this description is E.K. Johnston's A Thousand Nights, it was so powerful and soothing to read with a satisfying ending. This is a book I'd love to own one day as I know it'll be great to reread at anytime.
---
Oblivion | The state of being unaware of what's happening around you
A NOVEL WITH A COMPLEX PLOT
More than a few times I was left reeling with the complexity of this world and characters. It was still all very well imagined even if a lot of the world building was info-dumping. I've been waiting for the right time to read the sequels and so need to read more from this author 😛
---
Rantipole | To be wild and reckless
A RECKLESS CHARACTER
Tris from this series at first awed me with her bravery and kickassery but then her complete recklessness turned out to be beyond shocking especially in the last book of the trilogy… To this day I still don't know what to think of her only I wish things hadn't ended for her the way they did, y'all know what I'm talking about?
---
Nefarious | Wicked, villainous, despicable
YOUR FAVOURITE VILLAIN
I will always say the Darkling from this series when asked about my favourite villain because I don't often root for the bad guys. The Darkling was just so well realised and I loved reading about him but was kind of disappointed with his outcome in the last book even though it was to be expected I suppose…
---
Ineffable | Too great to be expressed in words
YOUR FAVOURITE BOOK OR BOOK SERIES
I'm not really one for favourites, but for my favourite series it would have to be the Chronicles of Ancient Darkness series by Michelle Paver because they were awesomeness in its purest form. I wish she'd write more books especially ones like these, where are you? 
---
Trouvaille | Something lovely discovered by chance
A BOOK YOU DIDN'T EXPECT TO LOVE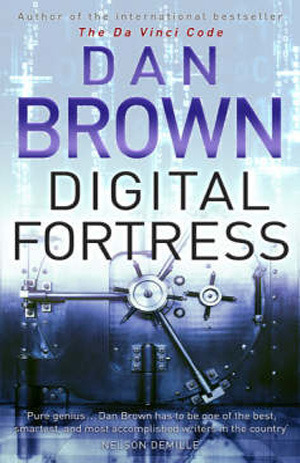 Nearly didn't read this one because it was so far out of my genres, but on giving it a chance I found I couldn't put it down! I have more Dan Brown books on my current TBR but as usual it's needing to find the time.
---
Nostalgia | A wistful desire to return in thought to a former time in one's life
A BOOK OR CHARACTER THAT MAKES YOU FEEL NOSTALGIC
This would have to be Lyra from His Dark Materials series by Philip Pullman only because I read the books the first time when I was a kid and loved them so much I made speculations and went on many imaginary adventures with this world in mind. Lyra was also a character I greatly enjoyed reading about and like I've mentioned before she's the type of friend I wish I'd had in school. I so need to read the new series in these worlds I read so many good things about them! 😀