Hello bookworms! As usual I've come across another awesome tag that I first saw on Book Lover Kate and also since Halloween is tomorrow and I haven't really done any of the Halloween related tags, I thought this would be a good time to enjoy this. Read my responses below 🙂
1. THRILLER OR SUPERNATURAL?
Supernatural would be my number one option no matter what as I've always craved for anything out of the ordinary when it comes to books. It's an even bigger bonus when both the thriller and supernatural genres are mashed together because I've always liked to be kept at the edge of my seat.
---
2. GHOSTS OR ZOMBIES?
I love both in fiction because they both come from genres I've always enjoyed, but if I really had to choose one I'd say ghosts because I feel they have more depth to them and they're less predictable, now I need to find a good book that has ghosts portrayed in a realistic and believable way.
---
3. VAMPIRES OR WEREWOLVES?
Werewolves if only because vampires have been done so often and I've read a few vampire books and not a lot of werewolf books so I feel I'd like to explore new places in the supernatural genres 🙂
---
4. WITCHES OR DEMONS?
Oh, decisions! I suppose I'd prefer witches a little more only because they in the books I've read, have seemed a bit more believable than demons and I've found them easy to emphasise with, but the best is if they were to come together 😉
---
5. WOULD YOU RATHER READ A BOOK WITH 13 CHAPTERS OR WITH A BLACK CAT ON THE COVER?
I don't mind really because I've never really thought of things like this as unlucky, but I guess I'd prefer a book with a black cat on the cover only because it would be really nice to look at and remind me of Mr J the black cat that visits us frequently.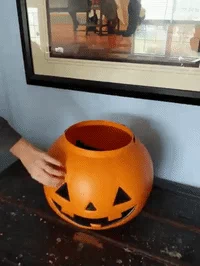 ---
6. WOULD YOU RATHER READ A SPOOKY BOOK IN THE DARK WITH ONLY A CANDLE FOR LIGHT, OR BY YOURSELF IN A LOCKED BRIGHTLY LIT ROOM?
I guess a locked brightly lit room, only because I seem to be straining my eyes too much these days when it comes to reading 😛
---
7. WOULD YOU RATHER FACE YOUR WORST FEARS OR BE TRAPPED IN THE MIND OF A KILLER?
Both sound equally as bad but if I had to choose I'd go for in the mind of a killer because I have a lot of fears and anxieties and despite what others say I don't feel like much of  a strong person when faced with my deepest fears and believe me I have a lot of fears…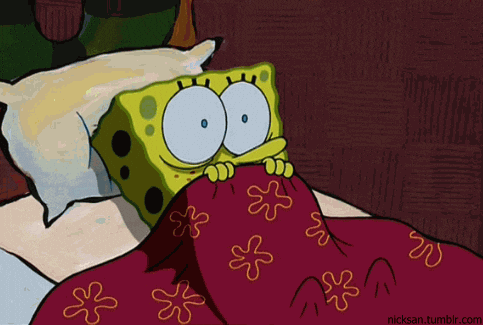 ---
8. WOULD YOU RATHER WATCH A SCARY MOVIE OR READ A SCARY BOOK?
Read a scary book without a question of a doubt because so far I haven't been frightened by any book and have always found visuals and sounds more frightening. There are a few books others have described as very scary on my TBR though.
---
9. WOULD YOU RATHER READ SPOOKY BOOKS DURING THE FALL TIME OR ALL YEAR?
I'm not really bothered. I tend to read any book at any time but perhaps I should try one at this time of year because of the fact that I haven't been frightened by a book before… my library TBR is too full at the moment for more books though, that's not an excuse it genuinely is 😛
---
10.  WOULD YOU RATHER READ 10 SPOOKY BOOKS IN OCTOBER OR 10 SPOOKY BOOKS ALL YEAR?
All year because I like to have a variety when I read my books and even when I read a series I mostly like to space out the time between reading books because unless the story is really intriguing, I tend to get bored easily as I'm always looking for something new.
A lot of choices that were tough and some which were easy, what would your responses to these questions be? 🙂