The Sunday Post is a weekly meme hosted by Kimba@ Caffeinated Book Reviewer. It's a place to share news and recap the previous week, showcase books and things we have received.
Stacking the Shelves is a weekly meme created by Tynga's Reviews where we share our newly added books.
Weekly recap
Sun Oct 21st- Down the TBR Hole #26
Mon Oct 22nd- Goodreads Monday #23 The Stone Mage & the Sea
Tue Oct 23rd- TTT: Most evil villains
Wed Oct 24th- Can't Wait Wednesday #23
T5W: Favourite books featuring vampires
Thu Oct 25th- Would You Rather? Bookish Edition
Fri Oct 26th- The Friday 56 & Friday Book Beginnings #37
Book Blogger Hop: Halloween Editon! – October 26th – November 1st
My life/ books I've finished
It's finally the half term holidays! But my week off definitely won't be spent lounging around everyday no, from Monday to Thursday next week I'll be busy with both my support workers learning to cook low-fat meals and going for walks and lest we not forget the tarot card reading I'm getting on Thursday. I've been told by the crystal healer I go and see that I need to go there with an open mind and prepare some questions I want to ask about myself. I have many questions in mind and I've also been warned that the future is not definite that actions made can change outcomes. I will try to be as positive as possible though and also try to understand everything the lady is saying to me.
In terms of books, I still haven't got a lot done when it comes to reading I managed to finish the Bone Queen which turned out to be just as special as I hoped and I have still yet to finish Sword and Serpent by Taylor R. Marshall which I strongly hope will get better in the evenings to come 😛 Soul of the Fire by Terry Goodkind has managed to really hold my interest since I started it and my support worker said this one was a bit more on the gritty side. I can definitely feel the intrigue and wish I could get Sword and Serpent finished soon..
College has been as usual but I did manage to snag some information about the Level 3 librarian course I want to do next year. I managed to talk to one of the course directors and she gave me some information in regards to the course, but said mainly I needed to do at least two days work a week in a library setting. Now I have mentioned before that my support workers and I have been trying to arrange some volunteering work in my local library for months now but nothing has moved since our last meeting. The lady in the library also said I could talk to her again once the library volunteering has been put in place so my planning for next year has come to a sort of standstill at the moment
I hope we can all sort some thing out soon because my current tutor has said we will be planning for next academic year in January which I know will come in a flash. one thing though I hope the days in these half term holidays doesn't go by too quickly…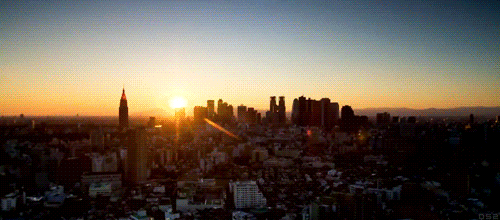 Books I've recently added to my TBR
Blood Ninja by Nick Lake 
Yay I looked and my library has this! What first drew me to this book though was the Japanese setting and the concept of vampires and ninjas mixed together. The review for this seem to be mixed but I know I definitely want to give this a try one day.
---
The Geisha with the Green Eyes by India Millar 
Not long ago I bout this entire series on kindle because I crave historical fiction in exotic cultures. There were many people on Amazon who didn't like this book but for me I want to read it as a travel read some time in the future…. don't know when.. 😛
---
A Flash of Water by Chan Ling Yap 
I'm so so so desperate to buy this series on kindle, but you know who won't let me
Because of mum's no more buying rules I recently lost the chance to buy a trilogy of fantasy books set in Australia on kindle, not because the price went up but because they simply disappeared from Amazon for reasons unknown. I can only hope that they'll come back one day but mum says I need to start appreciating all the books I currently have which is true, but still a shame to lose the chance to buy those others though…
How has your week been? 🙂