I saw this tag first over at Book Lover Kate and on looking at these super enjoyable questions and topic, decided to give this tag a whirl 😉
1. Do you get sick while reading in the car?
Oh yes, I discovered this years ago when I was a child and ever since I have always felt queasy f I try to read anything in a moving vehicle. I'm alright on trains and planes though.
---
2. Which author's writing style is completely unique to you and why?
Maggie Stiefvater. Even though I have yet to find a book by her I really like I still enjoyed her detailed writing style and characterisations. There are so many books by her I need to read when I have time and I do have a feeling one day I will completely understand why she is so popular.
---
3. Harry Potter Series or the Twilight Saga? Give three points to defend your answers.
I haven't read the Harry Potter books (gasp!) and I have read the first Twilight book and hated it, so I'm pretty sure the HP books won't be nearly as bad or as insipid as the Twilight books. I also think because the HP books have what everyone else calls good characterisation and witty humour, these would be perfect for a fantasy lover like myself who enjoys a good laugh now and then as well as an action filled plot 🙂
---
4. Do you carry a book bag? If so, what's in it (besides books…)?
A portable clip on reading light, a drink, my phone, purse, cards etc. a writing book for any ideas, some lip balm and sometimes my iPad but most of the time I try to keep things light if I'm not going abroad.
---
5. Do you smell your books?
If they're new ones then definitely. For me sometimes nothing beats that new book smell.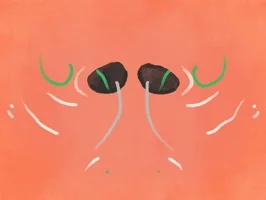 ---
6. Books with or without little illustrations?
I'd say without, but there have been some books I've enjoyed that have been illustrated, I guess I just like to imagine things for myself most of the time.
---
7. What book did you love while reading but discovered later it wasn't quality writing?
Hmm.. not sure… I think The Darkest Minds is the closest I can come to here as I really enjoyed the story but found the writing style quite strange, is it just me?
---
8. Do you have any funny stories involving books from your childhood? Please share!
Not really… only my grandmother found it very difficult to get me to listen to stories when I was young (true story, I didn't really like reading before I was 10 😮 😮 )
---
9. What is the thinnest book on your shelf?
Probably Hex Hall by Rachel Hawkins, this is on my library bookshelf though as I don't tend to buy really short books these days, mind you this one isn't exactly short short but short compared to the other books on my shelf 😛
---
10. What is the thickest book on your shelf?
I think that one would have to be Dragonfly in Amber by Diana Gabaldon. I still haven't read the first book in the series but being the complete book hoarder I am I had to get out the next book in the series too.
---
11. Do you write as well as read? Do you see yourself in the future as being an author?
Many tend to think I can one day do something with the characters I think of daily but I'm not sure myself
I don't know, time will tell I suppose.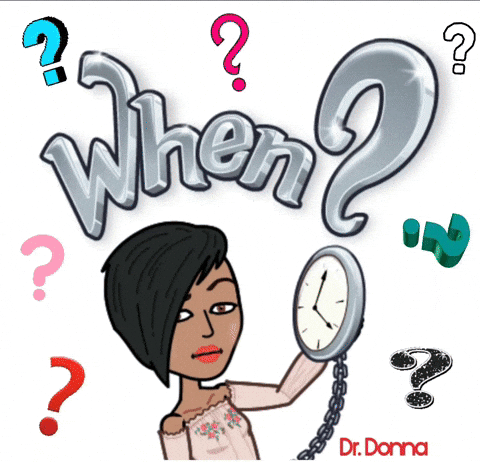 ---
12. When did you get into reading?
This was probably when I started secondary school at 11 or 12 years after that practically everything was books with me….
---
13. What is your favourite classic book?
Honestly I don't think I have one… I haven't been wholly fond of the classics I've read so far but there are still more I aim to try.
---
14. In school what was your best subject?
When I first started I practically loved everything, but as time went on things kind of went downhill… so to cut a long story short I pretty much hated school even though sometimes I wish I could go back in time and do some things differently
---
15. If you were given a book as a present that you had read before and hated… what would you do?
Depends whether I'm close to the person who gave the book or not. I'd probably still be courteous and accept the book but it would probably end up stored away in my forgotten pile for many years.
---
16. What is a lesser known series that you know of that is similar to Harry Potter or The Hunger Games?
For me Carnival of Secrets by Melissa Marr had the same intrigue and deadliness as the Hunger Games and I enjoyed it immensely. Just wish the author would continue the series because there is definitely promise here!
---
17. What is a bad habit you always do (besides rambling) while filming?
I don't have a You Tube channel as I hate all kinds of public speaking…., which reminds me I've got a presentation in college coming up soon argh! Wish I wasn't so shy!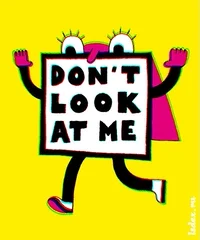 ---
18. What is your favourite word?
The name Amethyst (which is the name of one of my characters) has always tasted good on my tongue so that could by the word I like saying the most.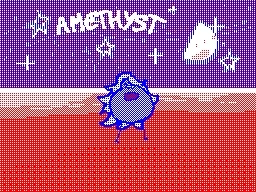 ---
19. Are you a nerd, dork, or dweeb? Or all of the above?
I guess all…? I'm definitely nerdy with most things bookish anyway 😉
---
20. Vampires or Fairies? Why?
I love both! But I guess fairies because they seem more complex and have more depth to them especially in their politics.
---
21. Shapeshifters or Angels? Why?
Once again I love both but I've always found angels intriguing but most of the time they're not portrayed very well so here I'll say shapeshifters because that was a power I always dreamed of having as a kid.
---
22. Spirits or Werewolves? Why?
Argh choices! I guess spirits because once again they seem to be very varied and there is just so much complexity to them.
---
23. Zombies or vampires? Why?
I suppose vampires because there is a lot of potential for them to be really complex and well developed but most of the time this is wasted sadly. I like zombies too only sometimes I've gotten bored with relentless fight scenes in zombie books.
---
24. Love Triangle or Forbidden Love?
Forbidden love because love triangles have been done so many times they're wearing thin to me now, mind you if they're done right they can be good too.
---
25. Full on romance books or action-packed with a few love scenes mixed in?
Action packed for sure! Sometimes I don't understand why some people like books that are wholly based on romance and it drives me up the wall when a book is advertised as paranormal and it focuses on the characters love life instead 😒😡🤬 lol.
Feel free take this tag for yourself! 🙂