Down the TBR Hole is a bookish tag created by Lost in a Story It is made to help us shorten our ever growing TBR piles!
Here's how it works:
Go to your goodreads to-read shelf.
Order on ascending date added.
Take the first 5 (or 10 or 15 or 20, if you're feeling adventurous) books
Read the synopses of the books
Decide: keep it or should it go?
Keep track of where you left off so you can pick up there next week!
Currently on my TBR: 1113 books
To be removed
A lot of the books here I feel quite disappointed to be removing mainly because their plots sound so damn good 😛 I decided to remove The Water Wars mostly because of all the bad things people have been saying about it and I thought if it's as bad as the majority are saying, then I should save my library's fund for newer better books. Tandem sounds like an awesome book to get into and I thought I was going to keep it but further research proved that the third book in the trilogy is not going to be published. Oh how I despise when the publisher drops a series before its finished! The Shadow Girl also seemed like a good one for me but once again reviews from my friends and the GR community have said this book mostly focuses on the romance so no thank you. I'm still unsure whether to keep or remove Shymers because once again it sounds like my perfect book but others have said there's a major cliffhanger and there's still no sign of a sequel 😛 I have asked the author about whether this series will continue or not but for now I think I'll remove it.
---
To be kept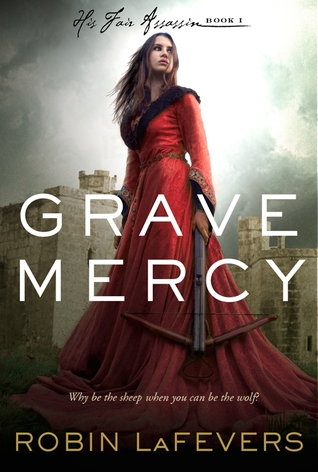 Paranormalcy is currently on my library TBR and I plan on reading it soon despite many of my GR friends not liking this series. All the others are books I plan on ordering from my library one day with the Sweep series being a series I need to finish as I'm trying to finish all the series I've started in the past. Bit first I'll have to get to the bottom of my immense library TBR before requesting more books, but one can still get excited 😉
Have you read any of these? 🙂