The Sunday Post is a weekly meme hosted by Kimba@ Caffeinated Book Reviewer. It's a place to share news and recap the previous week, showcase books and things we have received.
Stacking the Shelves is a weekly meme created by Tynga's Reviews where we share our newly added books.
Weekly recap
Sun Oct 14th- Down the TBR Hole #25
Mon Oct 15th- Goodreads Monday #22
Book Blitz-The Fighter of Aldea by Kira Weston
Tue Oct 16th- TTT: Libraries I'd love to visit
Wed Oct 17th- WWW Wednesday (17/10/18)
Thu Oct 18th- The Entertainer Book Tag
Fri Oct 19th- The Friday 56 & Friday Book Beginnings #36
Book Blogger Hop: Halloween Edition! – October 19th – 25th
My life/ books I've finished
This past week I've been quite worried and stressed out so have my parents. Recently my support workers have said I'll have to pay towards the fuel costs for one of them to come to me as she lives over 40 minutes away, struggles to make ends meet and finds she's not earning enough money for coming to support me. We've recently contacted my social worker about these issues and are waiting to hear back from her, and there's also the fact that my other support worker might have to leave supporting me in coming years as she says she could one day be offered a more highly paid job in teaching about autism. She assures me that she'll make sure I have someone else suitable to support me before she goes if she has to but I have really enjoyed my times with her and would definitely miss her if she were to leave…
College has been as usual with me wishing it were three days like last year, but when we had a class meeting and brought it up, our tutor told us that it is very rare now to find any course above Level 1 that is less than four days a week. She said the college governing body has had a funding boom and have declared that a lot of courses don't have enough time to cover all the criteria in less than four days which is rubbish because we managed it in previous years. She also went as far to say that some courses are even FIVE days a week from 9am til 5pm and that our course could have easily been five days if we'd finished earlier every day but she worked hard to make it four days cause she knew many people had other commitments and had put them aside for college. So I guess I should be grateful in some ways…
The week after next week will be the half term holidays where I'll catch up with more time from my support workers and one day I'll be going to have a tarot card reading which I'm super excited for as a lot of things are uncertain in my life at the moment 😛 Hopefully we'll also do plenty of exciting walks too and we're also planning on going to the library with the intention on finding some history on my house as it's definitely way over a hundred years old. In terms of reading I haven't finished anything this week as the book I'm on is very rich and detailed meaning it can't be rushed, but I really hope to have it finished soon because I so need to get my TBR pile down soon..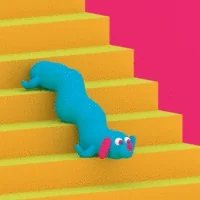 Books I've recently added to my TBR
Red Lotus by Pai Kit Fai 
I've recently bought an ebook copy of this and now need to find the perfect time to read it 😛 I won't lie, I was first drawn in to this book by the amazing cover despite that many people have said this story lacks real historical research. If I ever read reviews about a book I'm drawn to I only tend to read the good reviews and judging from them this is a story that is right up my street.
---
Dissolution by C. J. Sansom 
I was recommended these books by one of my support workers who said these historical crime novels are really well researched and so vivid in their settings that it leaves one as if standing in the setting. She also promised to lend me these books but not until I've got my library TBR right down!
---
Gilded Cage by Vic James 
This one sounds both strange and complex at the same time. It promises to be a dystopia a fantasy and an alternate history all at once which should make some very intriguing reading. Another one to add to my library TBR once I've finished my pile 😉
*Images courtesy of google images*