The Sunday Post is a weekly meme hosted by Kimba@ Caffeinated Book Reviewer. It's a place to share news and recap the previous week, showcase books and things we have received.
Stacking the Shelves is a weekly meme created by Tynga's Reviews where we share our newly added books.
Weekly recap
Sat Sep 29th- Down the TBR Hole #23
Sun Sep 30th-Wrap -Up September 2018/ October TBR
Mon Oct 1st- Goodreads Monday #20 Gilded
Tue Oct 2nd- TTT: Authors I'd love to meet
Book Blitz- Ascension by E.A. Weston
Wed Oct 3rd- WWW Wednesday (3/10/18)
Thu Oct 4th- Seven Deadly Sins Book Tag
Fri Oct 5th- The Friday 56 & Friday Book Beginnings #34
Book Blogger Hop: Halloween Edition!- October 5th – 11th
Book Blitz-Cursed Rebel by H.G. Lynch
My life/ books I've finished 
Neither of my support workers were able to come visit this past week as they had other commitments that couldn't be changed, so I didn't go to slimming world this Thursday as I had no one able to take me. I feel I might have gained weight this time as I wasn't very good in food choices last weekend and even this weekend I've had mums amazing Thai curry which is quite fatty as it has oil and coconut milk in it
Damn it, and I thought all Thai food was good! My main hopes are that if I have put on weight it won't be too much when I go next Thursday but I will try so so hard to be good this week, I'll say no to all my friends offers of chocolate, sweets and naughty foods when I'm in college 😛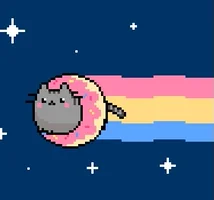 College itself has been as tiring as ever as still I am failing to fit into this four full-day routine… in due time I guess 😛 Lately I also feel so far I've been getting on with a bit of reading despite this busy week. I'm close to finishing Burned by P.C. and Kristin Cast and have quite enjoyed it as I feel this series is getting better and still I know my support worker is right when she says I need to get my library TBR down, but hopefully all the books I currently have out will be decent of not excellent 🙂
Korea at Christmas time is getting closer and I have bought two new bags; one cross-body laptop bag and one anti-theft backpack and I know this is going to sound stupid, but just looking at them and carrying them around has me excited for the upcoming trip. I know I'll be using these bags for other things like college and that but most of all for going out and travelling 😀 I know, just had to have that little excited gushy moment.. 😉 Urgh hope to have not gained too much weight tho..
Books I've recently added to my TBR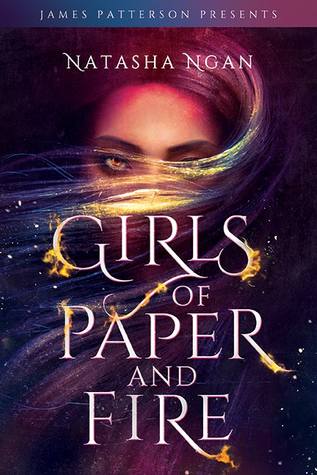 Atlantis by David Gibbins 
Atlantis itself has always been a fascination of mine ever since I first heard about it as a kid. I know this book doesn't have a very high GR rating but I want to give it a chance someday, don't know when but definitely someday.
---
Girls of Paper and Fire by Natasha Ngan 
Oh I so so so want to read this! It's an Asian inspired book that promises to be diverse in more ways than one and even comes with a trigger warning. Lots of others seem to enjoy this too and I can't see myself not being the same!
---
The First Apostle by James Becker 
A debut thriller that is in vein of Dan Brown, what's there not for me to love? 😉