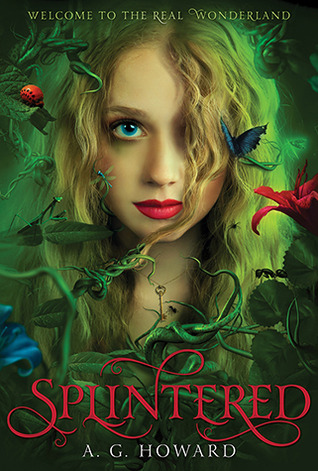 Release Date:
 January 1st 2013
Genres:
 Young Adult, Retellings, fantasy
Description
Alyssa Gardner hears the whispers of bugs and flowers—precisely the affliction that landed her mother in a mental hospital years before. This family curse stretches back to her ancestor Alice Liddell, the real-life inspiration for Lewis Carroll's Alice's Adventures in Wonderland. Alyssa might be crazy, but she manages to keep it together. For now.
When her mother's mental health takes a turn for the worse, Alyssa learns that what she thought was fiction is based in terrifying reality. The real Wonderland is a place far darker and more twisted than Lewis Carroll ever let on. There, Alyssa must pass a series of tests, including draining an ocean of Alice's tears, waking the slumbering tea party, and subduing a vicious bandersnatch, to fix Alice's mistakes and save her family. She must also decide whom to trust: Jeb, her gorgeous best friend and secret crush, or the sexy but suspicious Morpheus, her guide through Wonderland, who may have dark motives of his own.
So many mixed reviews for this, I wondered from the start whether I'd be taken in by this debut or end up rolling my eyes, unfortunately my eyes won't stop spinning after all the eye rolls I had whilst reading this.
I was immediately taken in by this promise of a darker shade of the Wonderland which was first introduced with Lewis Carroll's classic which I adored as a kid I won't lie. I was hoping for an excellent action, intrigue fuelled plot along with a whole cast of interesting characters as well as a vivid setting. What I got were average characters who bordered on annoying, a world that wasn't explained very well and an uninteresting plot. When I say the world wasn't explained very well some will look at me strangely and say well this IS wonderland after all so what do you expect? True, but I like it better when the politics and workings of the world are detailed, not exactly spoon fed to me, but with just enough detail that I can emphasise with the characters situation and really get a taste for this exotic setting. I got hardly any of that here I'm afraid, I mean it was obvious in parts that the author had tried very hard to bring the setting to life and those parts were probably the most fun to read about. Same couldn't be said for most of the rest of the book though.
As I said before, I found pretty much all the characters annoying with pretty much no depth to them and didn't fully understand their motives as there hardly was any build up to the reveals. I also found the characters of Wonderland to be quite dry too as they could have had such complex personalities but they didn't seem to get enough page-time in my opinion e.g. the tea party members, the white "rabbit" and the Cheshire cat. The romance was also quite annoying with the MC throwing herself at one guy one minute then another at the next and I'll say here straight, I don't ship any of these guys. Seriously I don't, Jeb was so overprotective treating Alyssa like a child rather than a normal person and Morpheus was more on the jerk side throughout and I can't believe Alyssa didn't suspect a thing about him and decided to trust him, all based on some vague memories…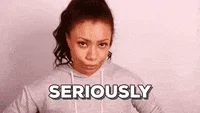 The plot also was unremarkable in the way it was written with me loosing interest and just waiting for the end. I wish I could have liked this more, honestly I do but the politics and world just weren't fully fleshed out and the writing style was pretty boring right from the start if I'm being perfectly honest. I'm not sure I'll read on in the series because there were some good things like the parts where the author really invested in the descriptions of the world and I will say despite his jerkiness, Morpheus does have potential as a character. I don't know I guess I'll just have to wait for the call of curiosity but I feel that won't be for a while 😛
Who I'd recommend this for
Fans of Alice retellings who don't mind poorly described politics and world building and people who enjoy love triangles. I can't think of any more.