Diversity Spotlight Thursday is meme hosted weekly at Bookshelves and Paperbacks and aims to highlight diverse reads of any kind.
Diversity Spotlight will take place every Thursday, and it will be featuring three books in any given week:
A diverse book you have read and enjoyed
A diverse book that has already been released but you have not read
A diverse book that has not yet been released
This week's theme is books with an Indian setting!
What I have read
The Moontide Bridge lies deep below the sea, but every 12 years the tides sink and the bridge is revealed, its gates open for trade. The Magi are hell-bent on ruling this world and have led armies across the bridge on crusades of conquest. Now the Moontide is almost here and the people of the East are ready to fight.
---
This was quite an entertaining read where east meets west and where both cultures were very well portrayed. As I read this whilst on holiday, I found I enjoyed the eastern chapters more than anything as the Indian and Middle Eastern settings were really exciting to explore and the customs well researched. I know that many others were annoyed that there were so many references to real world cultures here, but I'm basically willing to read all types of fantasy no matter where the inspiration comes from and I strongly look forward to getting the opportunity to read more from this author 🙂
On my TBR
Back in Oregon, Kelsey tries to pick up the pieces of her life and push aside her feelings for Ren. Kelsey Hayes's eighteenth summer was crazy. The kind of crazy nobody would ever believe.
Aside From battling immortal sea monkeys and trekking the jungles of India, she fell in love with Ren, a 300-year-old prince.
When danger suddenly forces Kelsey on another Indian quest, with Ren's bad-boy brother, Kishan,the unlikely duo begins to question their true destiny. Ren's life hangs in the balance–so does the truth within Kelsey's heart.
---
Unlike quite a few of my GR friends, I really enjoyed the first book in this series. I found the romance easy to connect with and even couldn't stop thinking about all the characters after I'd finished. Of course, one of my favourite things about this series is the setting and Hindu mythology that is entwined into the plot. While the MC, Kelsey, isn't the most brilliant of characters I found everyone else very well realised and was so glad I read Tiger's Curse whilst on holiday in Bali. For this book I'm hoping for a trip to somewhere tropical in Asia but perhaps that won't be for a very long time… 😛
Soon to be released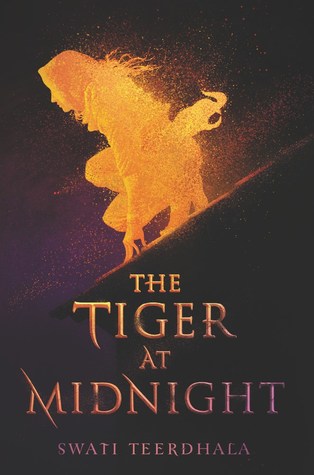 Esha is a legend, but no one knows. It's only in the shadows that she moonlights as the Viper, the rebels' highly skilled assassin. She's devoted her life to avenging what she lost in the royal coup, and now she's been tasked with her most important mission to date: taking down the ruthless General Hotha.
Kunal has been a soldier since childhood, training morning and night to uphold the power of King Vardaan. His uncle, the general, has ensured that Kunal never strays from the path—even as a part of Kunal longs to join the outside world, which has been growing only more volatile.
Then Esha's and Kunal's paths cross—and an unimaginable chain of events unfolds. Both the Viper and the soldier think they're calling the shots, but they're not the only players moving the pieces. As the bonds that hold their land in order break down and the sins of the past meet the promise of a new future, both rebel and soldier must make unforgivable choices.
---
While the Throne of Glass series has had me a little fed up with the prospect of assassins and this one looks like it's following similar guidelines to other fantasies where there's a rebellion taking down a ruthless leader… I think it's obvious here that I look for this mostly for the mythological references and because there seem to be a lot of high ratings on GR, but how I love mythology… There were some negative reviews, one that said the writing was messy, but this is most certainly on my radar for diverse reads which I hope there will be a lot more of 🙂
What type of diverse books do you like to read? 🙂