The Sunday Post is a weekly meme hosted by Kimba@ Caffeinated Book Reviewer. It's a place to share news and recap the previous week, showcase books and things we have received.
Stacking the Shelves is a weekly meme created by Tynga's Reviews where we share our newly added books.
Weekly recap
Sun Aug 5th- Down the TBR Hole #15
Mon Aug 6th- Feed- M.T. Anderson
Goodreads Monday #14 Daughter of Xanadu
Tue Aug 7th- TTT: Character mash-ups
Book Blitz-Destiny Fulfilled by Laire McKinney
Wed Aug 8th- WWW Wednesday #39 (8/8/18)
Can't Wait Wednesday #17 (8/8/18)
Book Blitz-The Girl Who Sees by Dima Zales
Thu Aug 9th- This or That Book Tag
Fri Aug 10th- The Friday 56 & Friday Book Beginnings #26
Book Blogger Hop: August 10th – 16th
Book Blitz- Painless by Marty Thornley
My life/ books I've finished 
Another week that has passed by in a whirlwind of books, going out with my support workers and learning new recipes. I have been trying very hard to stay on plan when it comes to slimming world and it has been SO difficult, in fact last week I didn't really have a good week when it came to food… But when I went to get weighed I was terrified I'd put on yet more weight but instead it turned out I'd lost six pound! 😀 😀 My support worker and I were so pleased and my consultant promised me if I sticked to plan and watch how many "syns" I consumed then it would only get better 🙂 Apart from that my support workers have been also getting me to practice making healthy yet delicious dishes which I look forward to being confident to make them on my own one day.
My new television is not set to arrive until Tuesday this coming week and I certainly feel something was missing… In terms of reading I finally managed to finish the super boring Altered by Gennifer Albin. I don't know if I'll read the final book but like I said if I ever do feel compelled to it won't be for quite a while. Also it looks like this next week will be quite uneventful for me as one of my support workers will be away for the week to go to a friend's wedding in the south… But looking at the positives I'll have the new books I ordered come sometime next week and the new TV..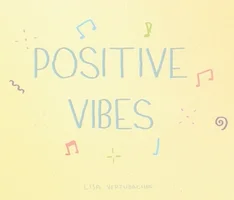 Books I've recently added to my TBR
Tree of Ages by Sara C Roethle 
I have read many good things about this series not to mention the fact that the description just pulled me in. It also looks like these books are available in print on Amazon where I live so perhaps the library could get these one day…. 😉
---
Butterfly Swords by Jeannie Lin
I've recently bought this series and another on kindle (much to my mother's disapproval). They were cheap enough and as I've said in other posts it's not just cultural fantasies I look for but cultural historical fiction too 🙂 My library can't seem to get these books in but I know that books like this will be great for reading while on long plane journeys.
---
Peony in Love by Lisa See 
Another cultural historical novel but this one my library has in stock. I just love stepping out of the usual western or European settings when it comes to any novel as they fuel my wanderlust even more 😛 But most of all I just like finding new books all the time, and I wish my mum wasn't so against me buying books especially since I've now got an Amazon voucher…
How has your week been? Have you read any of these books and if so do you know of any other books similar to these types that are widely available? Feel free to leave recommendations! 🙂