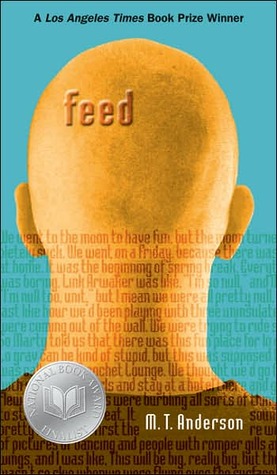 Release Date:
September 23rd 2002
Genres:
 Young adult, Dystopia, Science fiction
Description
Identity crises, consumerism, and star-crossed teenage love in a futuristic society where people connect to the Internet via feeds implanted in their brains.
For Titus and his friends, it started out like any ordinary trip to the moon – a chance to party during spring break and play with some stupid low-grav at the Ricochet Lounge. But that was before the crazy hacker caused all their feeds to malfunction, sending them to the hospital to lie around with nothing inside their heads for days. And it was before Titus met Violet, a beautiful, brainy teenage girl who has decided to fight the feed and its omnipresent ability to categorize human thoughts and desires.
From Goodreads
The review
There are some interesting themes and speculations in the plot and ideas of this book, and some things were well realised, but in the end I ended up feeling quite underwhelmed. 😛
The things I thought were well looked into were the ideas of where our current day society and lifestyle is leading us with everything being corporate based as well as the fast march of technology. The future the author presents here seems all too plausible with everyone dreaming in adverts and obsessing over the latest trends and how to be cool, not to mention a destroyed environment where nearly everything that's supposed to be natural is man-made. But what I think the author captured well the most is how the Feed affects the daily lives of all the characters and their ways of thinking. It definitely provided a lot of food for thought for me of what humans will be like in the far far future, will there be such a thing as free will and individuality then? Hmmm…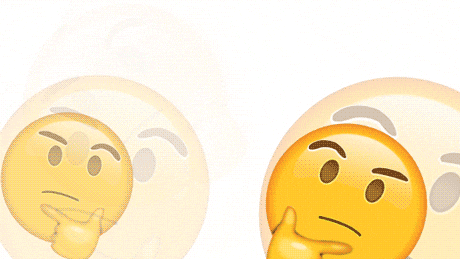 But onto the characters, bottom line, I couldn't really connect with any of them as they all (even Violet) just sounded like really whinny, immature, selfish, spoiled brats who really didn't have anything better to do with their time except party and be a real pain in the ass to just about everyone else and don't get me started on the quicker than insta-love… But perhaps the author intended this to be the case as a result of the Feeds and what advertising and corporate trends does to the lives of young people? Perhaps. The writing style (even if I didn't really like the characters) did a really good job of portraying this world and Titus' voice as it provided a genuinely good glimpse into this world which might not be so different from our own. Things could get boring at times but I'd still say one of the best things about this is the writing and descriptions.
So why only two and a half stars? Well in the end I must say I was expecting this book to be much more large scale and have more at stake so to say, especially when in the description Violet is described to "fight the feed". I don't want to give spoilers but it's not nearly as dramatic as an all out feed resistance, it's way more subtle and seems to be more about Titus' and Violet's personal struggles more than anything. This wasn't a bad book, in fact I thought it was a very good glimpse into this world, just that I was expecting more drama and maybe a bit of thrills and I'm only going by what the description said. 😛 And also that ending… talk about negative and depressing, but I guess this book was trying to be as real as possible and in the real world not everyone gets their happily ever after.
Who I'd recommend this for
Don't read this if you don't like insta-love and romances with little to no chemistry, but this will be for you if you like realistic novels that are more based on the portrayal of the society rather than an actual plot. Still an interesting read though, and also don't expect happy endings.