WWW Wednesday is a bookish meme hosted by Sam @ Taking on a World of Words
It consists on answering these three questions:
What are you currently reading?
What did you recently finish reading?
What do you think you'll read next?
Currently reading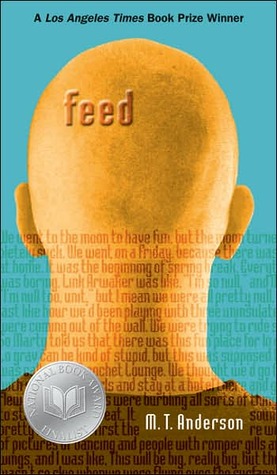 Just literally started this last night and it seems okay… Some reviews have said it's quite thought-provoking and addresses some interesting themes which make us think of where we're heading… I've been wanting to read this for many years and when I saw my library had it in stock it was an instant request 😛 Is this books worthy of all the praise it gets or is it just going to be an average implausible dystopia? Only time will tell!
---
  Recently finished 
Recently did a reread of this and yes, it was as good as I remembered it if not better! The themes in this book regarding consciousness and artificial intelligence were really well presented as well as those mind-boggling twists that came at the end! 😮 I would definitely recommend this to anyone who wants a more intelligent type of dystopia and still it remains a favourite for me 🙂
---
   What I think I'll read next
Many will probably think I'm mad for wanting to continue this series after my thoughts on the first book. But despite all that boredom the author did manage to create an interesting and somewhat philosophical world (her inspirations behind it were pretty cool too!) and as I saw the library had a copy of the next book I thought "why not?" Perhaps this will be more exciting after that shocking ending to the first book… But if not then there's no need to read on. Sometimes I just get this sort of deep curiosity about a series and feel I have to read on, does anyone else get this? 😛