The Sunday Post is a weekly meme hosted by Kimba@ Caffeinated Book Reviewer. It's a place to share news and recap the previous week, showcase books and things we have received.
Stacking the Shelves is a weekly meme created by Tynga's Reviews where we share our newly added books.
Weekly recap
Sun Jul 22nd- Down the TBR Hole #14
Mon Jul 23rd- 20 Questions Tag
Tue Jul 24th- TTT: Books that are linked to specific moments in my life
Book Blitz- Veiled Waters by H.G. Lynch
Wed Jul 25th- WWW Wednesday #37 (25/7/18)
Can't Wait Wednesday #16 (25/7/18)
Thu Jul 26th- I Dare You Book Tag
Fri Jul 27th- The Friday 56 & Friday Book Beginnings #24
Book Blogger Hop: July 27th – August 2nd
My life/ books I've finished 
This past week, my support workers didn't come to see me on the usual days due to other commitments and that, but they came today and on Friday and we all really enjoyed ourselves 😀 Yesterday we took the bus into town where I bought some jeggings and then we had lunch in the art gallery cafe which is a place we both love. The bus journey there was quite jerky so I felt a little queasy afterwards 😛 but all in all a good day out. Today my other support worker informed me that once again, one of her hens had hatched some chicks! 😀 She also told me that she had found two baby mice outside and unfortunately one had been eaten by the chickens, but the other one she is looking after in her bedroom under heat lamps and wow it was tiny and oh so adorable! Take a look:
The best part was when it was being fed as it drank milk from a tiny paintbrush dipped in cat milk.
Here are some pics of the chicks I got to hold!
It was such a fun experience and afterwards we went for a lovely walk with her gorgeous dogs around the surrounding hills! It was a tiring day but in the end very rewarding 🙂
In terms of reading, I just managed to finish The Way We Fall by Megan Crewe and it was an OK read I guess… Just nothing particularly special, but I'm enjoying the second book in the Ivy series by Amy Engel even though I've just started…. But here are the books I've recently added to my tbr.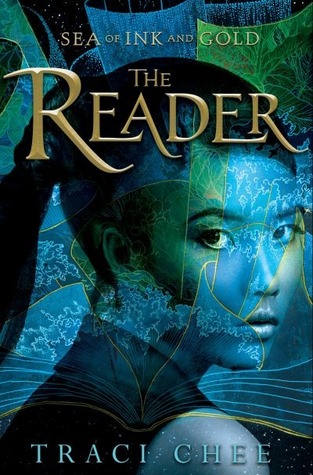 The Miracle Strain by Michael Cordy 
I first came across this book when I first finished Angels and Demons by Dan Brown as there were a few recommendations for similar books. This book and everything written by this author are right up my street because not only do they seem to be about science and religion, but they also seem to be quite philosophical… just need to read his books.
---
The Reader by Traci Chee 
This one has been popping in my recommendations for a long time now, but I recently saw it featured on another blog as an Asian fantasy. I've looked at reviews and so far haven't found anything to suggest this… it does sound really intriguing though and so far seems to be available in my country. Is this good, and most of all is it a fantasy inspired by any cultures? Just curious 🙂
---
Anathem by Neal Stephenson 
Found this when looking at a thread discussing philosophical fantasies. It seems to have a high general rating and it also seems my library has copies 😀 One thing I do know for sure about this is that it's one long haul, over 800 pages, but I suppose I've read longer 😛 I am as always looking for more fantasy books but at the moment I'm also looking for philosophy inspired fiction, whether it be fantasy or science fiction. If you know of any books like this that I haven't mentioned, then feel free to recommend as I always enjoy discovering new books what with me being the philosophy nut I am! 😛 🙂