Saw this tag and on The Sassy Book Geek and as always I find I love to tell the world how much I love books in as many ways as possible 😛 🙂
1.) What book has been on your shelf the longest?
I have quite a few books that I feel have been waiting for me to read them since like forever 😛 I think this one has been there the longest and still I don't know when I'll read it only that I need to get more of a move-on with the book I'm currently reading which is not the most exciting 😛
---
2.) What is your current read, your last read, and the book you'll read next?
Currently reading: The Way We Fall by Megan Crewe
Last read: Fragments by Dan Wells (meh)
Next to read: The Revolution of Ivy by Amy Engel
---
3.) What book did everyone like, but you hated?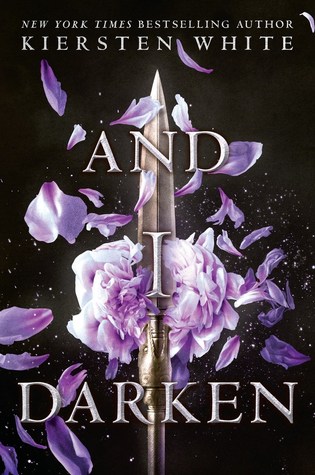 This one was so hyped so I couldn't wait to read a copy and after many glowing reviews from my GR friends I was surprised to find myself struggling to finish it
It was so slow and boring with a lot of the plot being about the characters everyday lives, but perhaps that was the whole point and I went into it expecting the wrong things?
---
4.) What book do you keep telling yourself you'll read, but you probably won't?
I saw this in my library a few years ago and was drawn in by the premise, but I kind of forgot about it and then saw it appear whilst scrolling through my tbr on GR. I don't think I'll ever get around to reading this even when it did somewhat interest me in the past, there are plenty other, newer books out and so little time.
---
5.) What book are you saving for retirement?
I own a copy of this at home but have been waiting to read it on a really stunning trip to a very stunning place… No such trip has sprung up yet but if it never does then I suppose you could say I'm saving this classic for last 😉
---
6.) Last page: read it first, or wait until the end?
A little confession, when I was younger I would always read the last page first before starting any book and maybe I still do a little bit now, but I've been trying to wait till the time is right to read any page… still, old habits die hard I guess 😛
---
7.) Acknowledgement: waste of paper and ink, or interesting aside?
I'm quite unsure of this one. It's nice that the author takes time and space to thank those who helped them but at the same time I don't know of anyone who does read the acknowledgements (I rarely do) so I don't know…
---
8.) Which book character would you switch places with?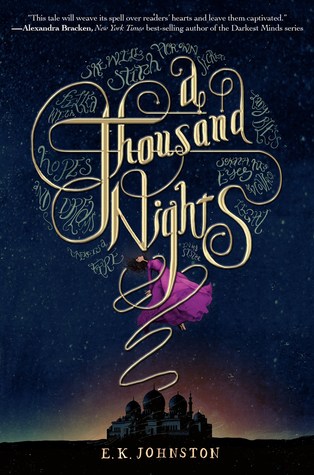 This is quite a hard one as many characters in my books go through very negative situations, but our anonymous heroine in A Thousand Nights is the type of character I'd love to be. Sure she sacrifices herself, but the type of power she wields and the exotic setting in which she lives… if I were to switch places with anyone from a book it'd be her.
---
9.) Do you have a book that reminds you of something specific in your life? (Place, time, person?)
Well all the Roald Dahl books remind me of when I was young and when my grandmother was alive… so I guess that counts?
---
10.) Name a book that you acquired in an interesting way.
I got Guardian of the Dead by Karen Healey as a freebie from the library! It's quite strange how because I remember I'd previously taken it out but had to return it due to the number of times I'd renewed it 😛 anyway I had previously noticed that some books had been disappearing from the library catalogue over time and I asked the guy at the counter if this one was going to disappear as it was the only copy the library had. He looked at it and said it would be going out of stock due to a bit of water damage on the page edges, but the most amazing thing was, he said I could keep it for myself 😀 😀 This had never happened to me before and I was over the moon because this book is also a Maori inspired fantasy and this means I can save it at home for if I ever go to New Zealand. So yeah, pretty interesting…. 😛 🙂
---
11.) Have you ever given a book away for a special reason to a special person?
I don't recall ever doing this… I might have done many years ago as a kid but not in recent memory.
---
12.) Which book has been with you the most places?
As a tween this book practically rocked my world 😛 I used to take it with me when I went out with mum and dad and still now it is a favourite. I'm not sure how many places this has been with me only that when I was younger I was especially fond of having it around.
---
13.) Any "required reading" you hated in high school that wasn't so bad two years later?
I'm not sure, mostly I enjoyed the books we read in school but nearly always we never finished them. This one stands out the most as I read it after our assignment was over and quite enjoyed it as well as the movie. I even went as far as to read the sequel even though I didn't enjoy that as much. No book I really hated though…
---
14.) Used or brand new?
Both, it's the story inside which counts 😉
---
15.) Have you ever read a Dan Brown book?
Yes the first Robert Langdon book and Digital Fortress which I both enjoyed immensely. I plan on reading more from him when I go back to college in September as the college library has all the Langdon books.
---
16.) Have you ever seen a movie you liked more than the book?
I don't think so… Some movies do a really good job of portraying everything but I don't think I've come across one that's actually BETTER…
---
17.) Have you ever read a book that's made you hungry, cookbooks included?
I'm sure I have but I can't remember any 😛 😛 I don't think I've read any cookbooks in my time except for this cupcake handbook I used to use a lot for recipes… my favourite was the lavender cupcake mmmmm *licks lips* but really there were so many different types of cakes there which we all loved.
---
18.) Who is the person whose book advice you'll always take?
One of my support workers called Rachel, she seems to like the same books as me and is the reason I love the Terry Goodkind books. She has recently recommended the Outlander books which I'm now dying to get my hands on despite my overflowing tbr … 😛
---
19.) Is there a book out of your comfort zone that you ended up loving?
One of the support assistants in college sort of made me take this out from the college library, I was unsure at first as it wasn't in my categories but soon it became very obvious I was going to get on with this series. I would recommend this to all teenage girls and basically anyone who wants a good laugh 🙂 😉
Well that was good fun! 🙂 Sometimes it is good to delve into our bookish memories…. If you want to have a go at these questions then feel free to take them! 🙂