Top Ten Tuesday was created by The Broke and the Bookish in June 2010 but was moved to That Artsy Reader Girl come January 2018. It was made through the love of lists, books and to bring readers together.
So this weeks topic is in relation to bookish worlds we'd either want to live in or would never want to live in. There are many bookish worlds I wouldn't mind exploring to start off with, but also there are many worlds where I'm not the least bit envious of the characters for living there 😛 I thought as I recall doing a post about bookish worlds I'd love to visit in the past, I thought I'd do the opposite this time, so without further ado here are the bookish worlds that make me so glad I live where I am 😉 🙂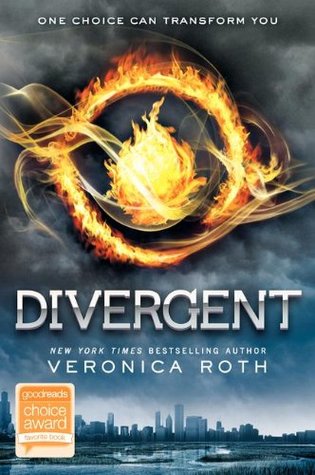 1. Divergent by Veronica Roth
While this was a good read, I think I can say for myself and a lot of others that the dystopian Chicago described here is no nice place to live. Wars, death and violence you name it.
---
2. Under the Never Sky by Veronica Rossi 
With frequent aether storms and a corrupt government it's no surprise this isn't top on my most desired worlds..
---
3. Throne of Glass by Sarah J. Maas
There seem to be many historical truths and wonders in this world as well as diverse landscapes and breathtaking scenery.. however due to all the evil villains and the constant insecurity and wars I don't think I'll add here to my bucket list.
---
4. The Hunger Games by Suzanne Collins 
An annual fight to the death competition where you don't know who will be picked not to mention a corrupt and violent government 😛 yeah, there's nothing that makes me want to visit here let alone LIVE here 😛
---
5. Blood Red Road by Moira Young 
I felt there was a general lack of world building here yet the author managed to present an intriguing world where nothing is as it seems, however due to the violence and desperation of the people and government, here is somewhere I'm more happier just reading about.
---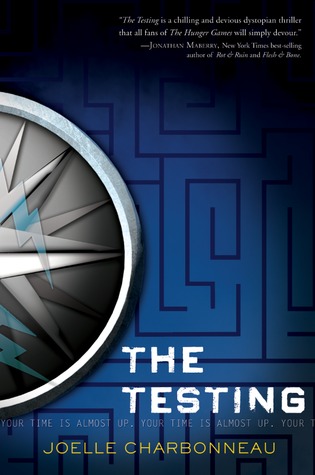 6. Exodus by Julie Bertagna 
In a world that is the result of climate change and human greed there is still hope… but for me I hope this world will only remain a story.
---
7. The Road by Cormac McCarthy 
Many enjoyed this book, I didn't, not much but I can definitely say that I and many others would definitely not want to have anything to do with the world described here 😛
---
8. The Windup Girl by Paolo Bacigalupi
This was one of my all time favourite dystopian books! But like with Exodus, it's a world I hope will never happen and that it will just stay within the pages.. (if you've read it you'll know why).
---
9. Glass Houses by Rachel Caine 
There is absolutely nothing that compels me to visit Morganville in these books, one of the reasons being you can't ever leave once you know the towns secret but mainly because of the fact that it's ruled by vampires who can basically do what they want.. I'll pass.
---
10. The Testing by Joelle Charbonneau
Many have said this world is similar to that of the hunger games, I can see where they're coming from but I see differences. Due to constant warfare and destroyed natural resources and the deadly Testing competition… yeah makes great reading but not the ideal place to visit on your book bucket list.
These are the places I'd never want to visit should I ever have the chance to visit bookish worlds 😛 Have you read any of these bookish worlds? Which worlds would you never want to visit? 😛 🙂