The Sunday Post is a weekly meme hosted by Kimba@ Caffeinated Book Reviewer. It's a place to share news and recap the previous week, showcase books and things we have received.
Stacking the Shelves is a weekly meme created by Tynga's Reviews where we share our newly added books.
Weekly recap
Sun Apr 22nd- Down the TBR Hole #8
Mon Apr 23rd- Book Blitz- Evolved by N.R. Walker
Goodreads Monday #9 (23/4/18) Fir
Tue Apr 24th- TTT: Words frequently used in young adult books
Wed Apr 25th-Can't Wait Wednesday #10 (25/4/18)
Book Blitz- Dimension Drift by Christina Bauer
Thu Apr 26th- Terrier – Tamora Pierce
Fri Apr 27th- The Friday 56 & Friday Book Beginnings #15
---
My life/ books I've finished
Still haven't managed to finish any books recently
I know I'm coming close to finishing the Handmaids Tale and while it is very well written, I just can't seem to connect with the story and find it very slow and a bit boring 😛
I met with my support workers as usual the previous weeks and on Thursday we went for a lovely walk around the Great Orme in Llandudno. It was very windy and cold and we have no idea where all the lovely warm summery weather has gone only that in my area the forecast is predicting more rain. Because my toe was hurting so much on the walk, I had no choice but to phone up for another podiatrist surgery once I got back
I guess I should say I'm lucky as they booked me in for next Thursday so I don't have to wait long. But I'm really not looking forward to having my another of my toes chopped but I know I need to be grateful. Damned ingrown toenails!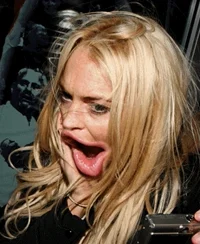 College itself seems to be going really fast with the weeks just flying by and methinks I won't have enough time to read all the books I borrowed from the college library 😛 I'm also in the middle of doing the diagnostic test for my Excel work and its really difficult at the moment. I have never been good at maths and numbers and anyone who has worked a spreadsheet before will know about the formulas and functions that need to be remembered. The support worker in class is sure I'll pass the unit but I myself just want to get it over with 😛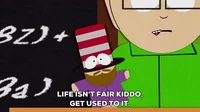 ---
Books I've recently added to my TBR:
Royal Exile by Fiona McIntosh
Lot's of mixed reviews, yet a description that I can't say no to AND I am forever looking for more high fantasy even though I have so much to read at the moment 😛
---
Daughter of the Empire by Raymond E. Feist & Janny Wurts 
This is one I'm so glad my library has mainly due to the fact that many reviews say its an eastern inspired fantasy so, yep a holiday read! 🙂 I have read other review say I should read the other books this author has written before delving into this one but either way they all sound too good 😀
---
Under Heaven by Guy Gavriel Kay 
Another one my library has as well as the sequel and also it seems to have a high GR rating too 😀 I know for sure if I ever go abroad to Asia then these are the type of books to take, I mean an authentic historical setting as well as a blend of fantasy?