Release Date:
 January 1st 2008
Genres:
 Science fiction, Young Adult, Dystopia
Description
12-year old twins, Mika and Ellie, live in a future behind a wall – safe from the plague animals beyond. Or so they've been told. But when one of them disappears, and the other takes part in a sinister virtual reality game, they begin to discover their concrete world is built on lies.
From Goodreads
The review
When I read this back when it came out, back when I was 13, I was absolutely hooked and spellbound from the first page. The action was practically non-stop from start to finish and unlike with other children's books, this one was not that obviously aimed for people below the young adult age range.
This was one of my first dystopian books and it definitely made me want to look for more (which later fuelled a sort of obsession) and I even remember keeping this book at the bottom of my pile as I was saving the best for last and boy was I right!  Firstly lets start off with the setting, I don't think I'd ever been completely enthralled and taken in by a setting like I had here at any time before. I loved the descriptions of a post global warming world…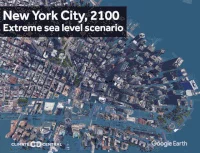 …with a corrupt government and a big divide between the rich and the poor. I also loved how everyone blindly believed what was told to them (even the main characters) until the lies were exposed at the end. This still, from what I can remember, is one of the most intriguing, well crafted futuristic landscapes I've ever come across.
Mika and Ellie were both very strong realistic characters whom I could sympathise and empathise with in every situation. Their telepathic abilities were also really intriguing to read about and I loved the strong bond between them over vast distances. Their personalities were also really well fleshed out as I thought they were the type of strong characters I'd have liked to have as friends as a kid and when trouble hits. The pacing was also quite fast pretty much all the way but it was done in a way that made sure no descriptions or developments were left out which for me just left one very epic, very thrilling story! 😀
I came close to rereading this book before delving into the sequel which I'm currently reading now. I decided not to not because I was too lazy, but because I figured I knew enough and was a little worried I wouldn't like this book as much now as I did back then. This book totally blew me away back in the day and I rarely found another book that was better even after all these years, so I really didn't want to spoil that delight I had and remember. I hope the Whisper is the grand finale I've indeed waited so long to read 😛
Who I'd recommend this for:
I would definitely recommend you read this if you haven't read a lot from the dystopian genre or are unsure about it as it's a fresh new take, not only that but it's a super quick read full of action and suspense and a world that sounded all too plausible.