WWW Wednesday is a bookish meme hosted by Sam @ Taking on a World of Words
It consists on answering these three questions:
What are you currently reading?
What did you recently finish reading?
What do you think you'll read next?
Currently reading
I have yet to start this properly as I only just finished a book last night. I have waited years to read this and it's not that long so I hope I can get through this quickly as I have a lot of books coming to my Easter TBR!
---
Recently finished
I know I DNFed this months ago, but since I recall being close to the end I decided to read on from approximately where I left off. It was a little more exciting towards the end with more things going on but that still wasn't good enough to get it a high rating. I probably should have just thrown in the towel with this whole series but I guess I just got a little curious and wanted to know how things would turn out and the answer is quite unremarkable. Beka's character was by far the best thing in the whole book and believe it or not, I actually came to care about her and want to find out what will become of her. The other two books sound more exciting from their descriptions anyway 😛
---
  What I think I'll read next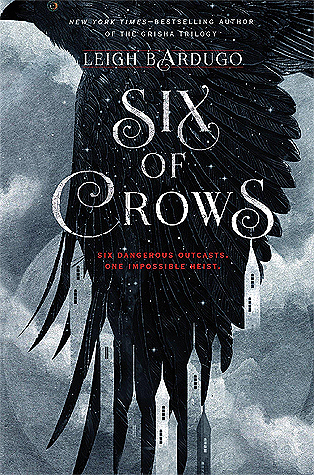 I last week got this from the library as I've seen there are many glowing 5 star reviews and a lot of hype. Other reviews have said this is more darker and more adult than the Grisha trilogy which sounds really good as I was beginning to tire of the story in that series towards the end. Oooh can't wait to get into this world! Others have also said there is better world building in this than the Grisha series so all the more reasons to read it 🙂