WWW Wednesday is a bookish meme hosted by Sam @ Taking on a World of Words
It consists on answering these three questions:
What are you currently reading?
What did you recently finish reading?
What do you think you'll read next?
Currently reading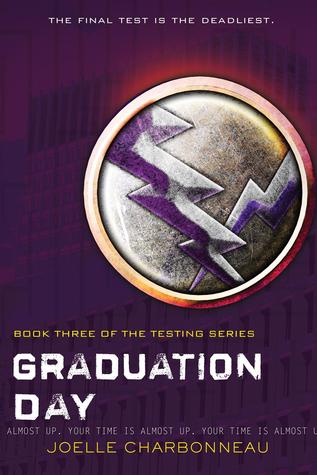 This is a library book I only just started last night as I so desperately need to make room on my library card. It's not the strongest of starts and yes, this series is rather similar to the Hunger Games, but it has its own benefits. So far all I've really read is political issues which for me doesn't make the most exciting of reads 😛 I hope things will speed up though especially since this is the series finale.
---
Recently finished
This is the one I finished last night and I will say I think more happened in this one than in Bracelet of Bones- Kevin Crossley-Holland but there was still the lack of excitement in the writing that I found in the first book. The historical setting was still very well portrayed and I liked that the author provided a glossary at the back in both this and the previous book.
---
 What I think I'll read next
I know I started this one yesterday also, but I had Graduation Day out the longest and like I said I need to clear some space on my library card 😛 I still plan on reading this one next though, even though I will say I preferred the previous series more but at the same time I'm sure these books get better and better 😉