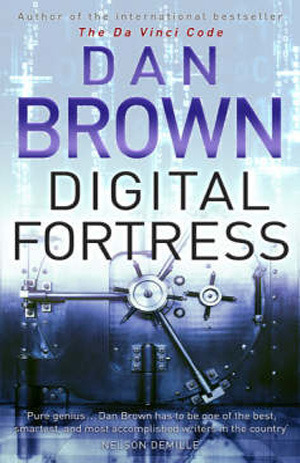 Release Date:
 first published February 1998
Genres:
 Adult, Cyber-thriller
Description
Before the multi-million, runaway bestseller The Da Vinci Code, Dan Brown set his razor-sharp research and storytelling skills on the most powerful intelligence organization on earth–the National Security Agency (NSA), an ultra-secret, multibillion-dollar agency many times more powerful than the CIA.
When the NSA's invincible code-breaking machine encounters a mysterious code it cannot break, the agency calls its head cryptographer, Susan Fletcher, a brilliant and beautiful mathematician. What she uncovers sends shock waves through the corridors of power. The NSA is being held hostage…not by guns or bombs, but by a code so ingeniously complex that if released it would cripple U.S. intelligence.
Caught in an accelerating tempest of secrecy and lies, Susan Fletcher battles to save the agency she believes in. Betrayed on all sides, she finds herself fighting not only for her country but for her life, and in the end, for the life of the man she loves.
From the underground hallways of power to the skyscrapers of Tokyo to the towering cathedrals of Spain, a desperate race unfolds. It is a battle for survival–a crucial bid to destroy a creation of inconceivable genius…an impregnable code-writing formula that threatens to obliterate the post-cold war balance of power. Forever.
From Goodreads
The review
WE ARE WATCHING YOU
What a ride! All I can say is Dan Brown is one hell of a thriller writer! I will admit that this type of book is not really my cup of tea (I picked it up on a whim) because I'm more of a fantasy/ paranormal fan and this was far from that. I also will admit I nearly didn't read this and nearly sent it back to the library so I could have more fantasy books. I'm so glad I thought otherwise!
From reading other reviews, Dan Brown has been described as "a master of smart thrills" and I must say I agree. There was a lot of research done for this book and I liked how the author managed to give us the techno descriptions of cryptography and the workings of technology…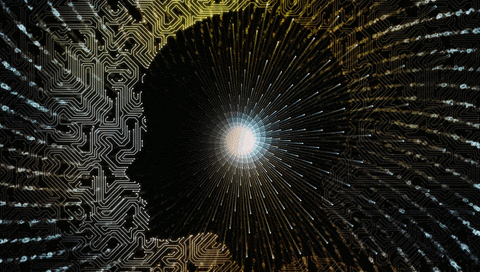 without either boring us or being too over complicated that we lose the plot. Nope, everything was explained in an understandable and exciting way making the story for me, flow very fast. I should also mention that some of the one star reviews claimed that the information in this book was incorrect. I can't really say anything on this as I know practically nothing about cryptography and coding but I will say the author managed to make it all sound very real and correct.
Another thing I liked was the development of the characters. Yep they were all very layered especially the bad guys. Wow, this author can definitely create interesting character backgrounds where not everyone's motifs are always clear. The only thing I didn't really like was the fact that the characters personalities weren't fully explored/developed. I just would have liked the characters to have more feelings and emotions about them but that's just me.
So, this was my first Dan Brown book and I'll tell you this, it will not be my last! Now that I've read this I can't wait to start on his Robert Langdon books because from what I've heard, they are quite deep. Either way, due to the fast breakneck pace of this book (there was never a boring moment) and the simple explanations of complicated topics, it makes me wonder why there are so many one star reviews…. I guess I'll find that out (or not) when I read more 😛
Who I'd recommend this for
I would say anyone who loves a good thriller should read this and those who like thoughtful topics as well as action should also give this a try.