Hosted by Jamie @ The Perpetual Page Turner this is an annual survey and a chance to recap the previous year in books. This is my first time taking part and while 2017 hasn't been the most exciting year, It's still good to look back on my favourite (and not so favourite) books of the past year (which have been somewhat exciting). So here goes…
Number Of Books You Read: 36
Number of Re-Reads:

N/A 


Genre You Read The Most From:

Fantasy/ Young Adult
1. Best Book You Read In 2017?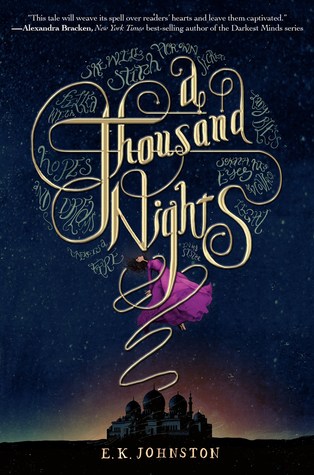 This easily is the best book of last year because mainly of its pure beauty and strong feministic themes.. My review: here
2. Book You Were Excited About & Thought You Were Going To Love More But Didn't?
I was so excited by the description of this and even more excited when I saw my library had it.. But in reality it turned out so typical with recycled plots and little world building 😛  I honestly don't get the hype. My review: here
 3. Most surprising (in a good way or bad way) book you read?  
This did surprise me. Just not in a good way. I don't know what I was expecting from this books plot but one thing I was expecting was detailed world building and we got none of that. I felt the plot was also very random and the characters not very well developed, but this was not the worst book of last year though 😛
 4. Book You "Pushed" The Most People To Read (And They Did)?

Well I did recommend A Thousand Nights to my support worker and she did order it from the library but other than that I don't know if others actually read my recommendations..
 5. Best series you started in 2017? Best Sequel of 2017? Best Series Ender of 2017?

Best series starter
The Book of Ivy by Amy Engel had to be one of the best opening volumes I read last year. It was full of feels and had a plot that didn't rely solely on action to be exciting. My review: The Book of Ivy- Amy Engel
Best Sequel
The Riddle by Alison Croggon I loved the pacing of both this one and the first one. they were both packed with detail and cultural complexities. This author has one hell of an imagination that's for sure!
Best series ender
Shades of Earth by Beth Revis Everything seemed to work out just fine for everyone in this book. Not to mention it was super suspenseful.
 6. Favorite new author you discovered in 2017?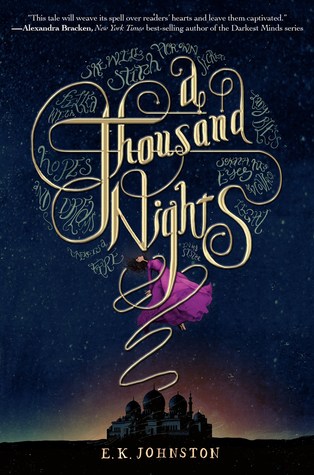 I'm going to have to say E.K. Johnston with A Thousand Nights mainly for the way she managed to captivate me entirely with her writing and create a story that was original just as much as it was a retelling… More people should read this honestly 🙂
7. Best book from a genre you don't typically read/was out of your comfort zone?

Because most of them seem to be about superheroes, I don't really read graphic novels, but the premise and reviews of this one were too good to just pass by so I had to give it a go. I was not disappointed, this book exceeded my expectations and I can only wish there were more graphic novels like this one out there. My review: Cages – Dave Mckean
 8. Most action-packed/thrilling/unputdownable book of the year?

While it wasn't perfect, this book was pure brutality and thrills right from the start. I would definitely recommend it and will definitely be finishing the series. My review: An Ember in the Ashes- Sabaa Tahir
 9. Book You Read In 2017 That You Are Most Likely To Re-Read Next Year?
Since my tbr is already above me it's not likely I will reread anything from last year however if I did reread one it would be Cages by Dave McKean mainly due to its philosophical explorations.
10. Favorite cover of a book you read in 2017?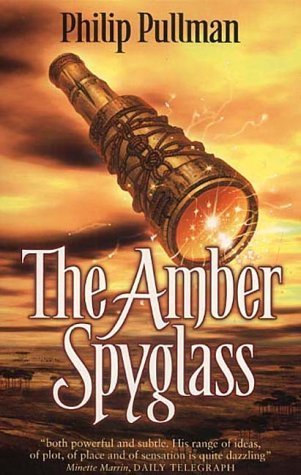 Just as epic and beautiful as the story inside no more need be said.
11. Most memorable character of 2017?

Wade Watts from Ready Player One by Ernest Cline. There was just something so real about him not to mention the fact that he never gave up even when things turned shit.
 12. Most beautifully written book read in 2017?
I know I should say A Thousand Nights here because that was exceptional when it came to writing, but I don't want this post to be all about that as I think you get the idea that it was my favourite book 😀 The Ghosts of Heaven was also a beautifully written masterpiece that lived up to its promise when it came to writing and surprises. My review: The Ghosts of Heaven – Marcus Sedgwick
13. Most Thought-Provoking/ Life-Changing Book of 2017?
This'll have to be The Ghosts of Heaven by Marcus Sedgwick again as the stories and concepts of the spiral really made me think and inspired many of my own imaginings. In my opinion everyone should give this book a try 😀
 14. Book you can't believe you waited UNTIL 2017 to finally read? 
I was so excited to read this one as it comes from a very good author… or so I thought. Wasted about a week on this and even then couldn't finish it as it was so boring
My review Carve the Mark- Veronica Roth
 15. Favorite Passage/Quote From A Book You Read In 2017?
"There's truth even in tainted knowledge, if one reads carefully."
― N.K. Jemisin, The Hundred Thousand Kingdoms
16.Shortest & Longest Book You Read In 2017?
Shortest – In the Hand of the Goddess by Tamora Pierce
Longest – Labyrinth by Kate Mosse
 17. Book That Shocked You The Most
The ending of this one was so unexpected for me and I so desperately want to find out what happens next…
18. OTP OF THE YEAR (you will go down with this ship!)

(OTP = one true pairing if you aren't familiar)
This would probably have to be Kelsey and Kishan as I always liked him better than his brother Ren. It's annoying to always have love triangles but one still has their ships. My review Tiger's Curse- Colleen Houck
19. Favorite Non-Romantic Relationship Of The Year
While I wasn't a diehard fan of this book I still liked how the author introduced two main characters (Kate and August) and while their relationship did develop, there was no romance between them. Mind you there probably will be some type of romance in the next book which I'm reading now..
20. Favorite Book You Read in 2017 From An Author You've Read Previously
I remember I loved the first book in this series and the second completely lived up to its hype! This one I felt was slightly better than the first one as it seemed darker and more brutal..
21. Best Book You Read In 2017 That You Read Based SOLELY On A Recommendation From Somebody Else/Peer Pressure:
I was recommended two books last year by my support worker and while I did read them both, this one had to be the best mainly due to its rich history and the fact that it didn't go on for too long like Labyrinth by Kate Mosse did..
22. Newest fictional crush from a book you read in 2017?
It still has to be Kishan from Tiger's Curse, don't know why but I couldn't stop thinking of his character…
23. Best 2017 debut you read?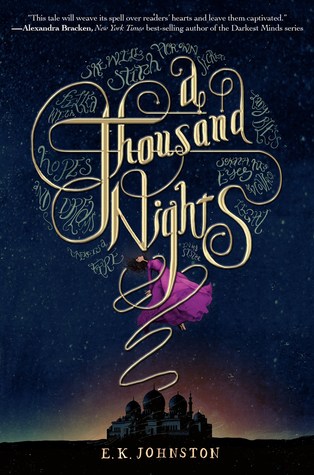 Yup this one again! 😉
24. Best Worldbuilding/Most Vivid Setting You Read This Year?
The world here is very well described and beautifully done. Also not your typical high fantasy.
25. Book That Put A Smile On Your Face/Was The Most FUN To Read?
Skulduggery was his usual wise cracking self which never failed to make me laugh! This is a series I would recommend to children and adults alike!
26. Book That Made You Cry Or Nearly Cry in 2017?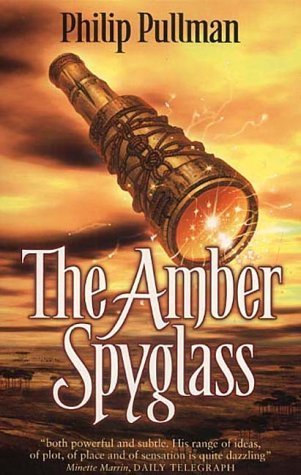 The ending to this series…. thankfully the author is writing more books set in these worlds but I really hope we will have a happier ending for Will and Lyra in this next series. Yeah I know, I'm a very emotional person 😛
27. Hidden Gem Of The Year?
This is a book that in my opinion needs more views. It had great world building and a very strong Game of Thrones feel not to mention some really good diversity and action scenes. I'm certainly a fan anyway.
28. Book That Crushed Your Soul?
I'm adding this one mainly due to all the deaths inside and that ending… so yeah this one did crush me in a way! My review: Falling Kingdoms- Morgan Rhodes
29. Most Unique Book You Read In 2017?
These books will always be unique to me due to their complexity and diversity and of course their twists and character development.
30. Book That Made You The Most Mad (doesn't necessarily mean you didn't like it)?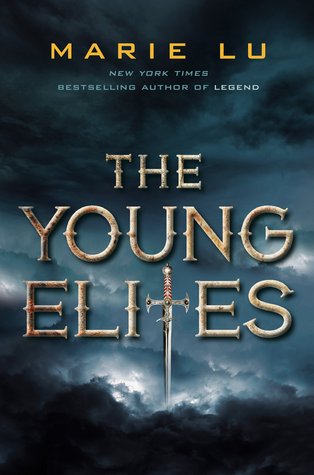 I remember being constantly frustrated in this book due to the outcome of the book and our main characters indecisiveness. Despite being a hesitant person myself I can't seem to stand it when characters in books are also hesitant… don't know why maybe its because I like stories to keep moving… 😛
1. New favorite book blog you discovered in 2017?
I learned a lot about starting up my own blog from their leader!
2. Favorite review that you wrote in 2017?
3. Best discussion/non-review post you had on your blog?
TTT: Fathers Day and Fathers in Fiction
4. Best event that you participated in (author signings, festivals, virtual events, memes, etc.)?
Has to be Top Ten Tuesday as those are such fun to write and they make me think 😛
5. Best moment of bookish/blogging life in 2017?
Receiving ARCs from Edelweiss and having wishes granted on Netgalley. Those will never get boring 🙂
6. Most challenging thing about blogging or your reading life this year?
That has to be when I come across boring books as they send me into slumps
I also don't like DNFing books as I'm always a tad bit curious as to what happens in the end but if it's boring…
7. Most Popular Post This Year On Your Blog (whether it be by comments or views)?
Um maybe The Sunday Post #22 Stacking the Shelves #24 for views but mine is just really picking up.
8. Post You Wished Got A Little More Love?
Waiting on Wednesday: Forest of a Thousand Lanterns
9. Best bookish discover (book related sites, book stores, etc.)?
My favourite book places online and in real life are libraries 😀
10.  Did you complete any reading challenges or goals that you had set for yourself at the beginning of this year?
My GR reading challenge which I set for 35 and I went over it 😛
1. One Book You Didn't Get To In 2017 But Will Be Your Number 1 Priority in 2018?
I intended to take this with me on holiday last year to Bali but didn't have the space (and time!) so I will read this this year that's for sure as it has been on my tbr since like forever 😛
2. Book You Are Most Anticipating For 2018 (non-debut)?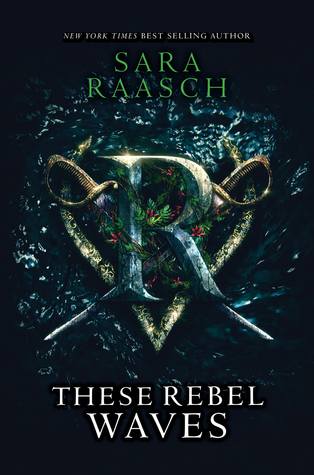 These Rebel Waves of course because who wouldn't want a new fantasy that features pirates and sounds like it has twists galore?
3. 2018 Debut You Are Most Anticipating?
As I've said before cultural, diverse fantasies practically scream my name! This is no exception 😀
 4. Series Ending/A Sequel You Are Most Anticipating in 2018?
I guess I'm looking forward to reading to the end of the Throne of Glass series just to see where the author will take things. I'd also like to finish the Falling Kingdoms series this year too.
5. One Thing You Hope To Accomplish Or Do In Your Reading/Blogging Life In 2018?
I hope to read more books than I did last year and stop ordering books (both to buy and from the library) that I have no time for. I hope most of all to be able to get control of my ARC tbr and catch up with more reviewing.
Hope everyone has a wonderful book filled 2018!