The Sunday Post is a weekly meme hosted by Kimba@ Caffeinated Book Reviewer. It's a place to share news and recap the previous week, showcase books and things we have received.
Stacking the Shelves is a weekly meme created by Tynga's Reviews where we share our newly added books.
Weekly recap
Tue December 26th- TTT: Books I'm looking forward to in 2018
Fri December 29th- Labyrinth- Kate Mosse
My life/ books I've finished 
I haven't been very active last week as you can see because I was away in Switzerland and it was a very busy holiday so to say 😛 Now that I'm home I've got to say it was an amazing time away as we did so much and I managed to finish two books while away, which is a lot for me. There were many fond memories for all of us this time around as we visited many beautiful places one we did on our last full day was Aigle-Leysin which we had to ride a beautiful, scenic cog-wheel train to get up to. The views there gave many flights to my own imagination as I've always found the Swiss mountains magical.
Once again the camera doesn't do the scene justice but the surrounding mountains here were truly stunning.
I haven't been up to a right lot since I've got back last week only, of course, fantasising about books and meeting my support worker once to go for a walk with her dogs. It's still a long time till college reopens but pretty much the only thing I'm looking forward to there is changing my library books 😛 I don't think I've made any real new years resolutions except to be more dedicated in writing my character ideas down in my notebook and start being more empathetic to my parents and those around me. The mindfulness classes I'm starting with my support workers friend should help with this, though I'm really hoping they'll also help me be more independent too.
Happy New Year to all those who have taken the time to read my ramblings this past year! 🙂
Books I've recently added to my tbr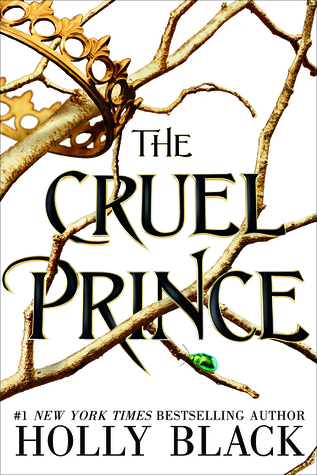 The Cruel Prince by Holly Black
I know I didn't like Holly Black's earlier faerie book Tithe, but this one has a synopsis that sounds a million times more superior to Tithe at a single glance. I have always loved faerie stories (well except for Tithe 😛 ).
---
Ash Princess by Laura Sebastian 
Awesome cover but awesome story inside? Only way to find out is by reading it.
---
Aru Shah and the End of Time by Roshani Chokshi 
Many people have said good things about this but it practically screams my name anyway due to that awesome premise and the strong mythological references. I have yet to read anything by this author but I seem to be sold on every single book she has written so far 😛