Release Date:
 July 5th 2016
Genres:
 Young Adult, Urban fantasy, Dystopia, Post-Apocalyptic
Series:
 Monsters of Verity #1
Description
There's no such thing as safe in a city at war, a city overrun with monsters. In this dark urban fantasy from author Victoria Schwab, a young woman and a young man must choose whether to become heroes or villains—and friends or enemies—with the future of their home at stake. The first of two books.
Kate Harker and August Flynn are the heirs to a divided city—a city where the violence has begun to breed actual monsters. All Kate wants is to be as ruthless as her father, who lets the monsters roam free and makes the humans pay for his protection. All August wants is to be human, as good-hearted as his own father, to play a bigger role in protecting the innocent—but he's one of the monsters. One who can steal a soul with a simple strain of music. When the chance arises to keep an eye on Kate, who's just been kicked out of her sixth boarding school and returned home, August jumps at it. But Kate discovers August's secret, and after a failed assassination attempt the pair must flee for their lives.
From Goodreads
The review
I will say straight away I'm giving stars for this book for suspense and creativity of the plot only. For character development and plausibility? None.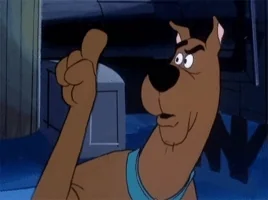 I'll put it straight, this has to be one of the most ridiculous novels I've read this year with forgettable characters and almost no world history. There were descriptions of the monsters and how they formed when people committed great sins, but there was not really any history on how the world came to be full of monsters. All we get in hints for this is a mention of the Phenomenon but no descriptions on what happened during that time to make the world as it is. Maybe Victoria Schwab is another one of those authors that doesn't "do" proper world building? There unfortunately seem to be too many of those around at the moment
The lack of proper world building made it difficult for me to immerse myself in this world and find it believable. I mean, if you've got a brilliant idea for a book I feel you should develop it all the way not just some of the way, I'm just saying. All the above made it hard for me to fully appreciate the characters and the monsters as I felt their personalities could have been explored more too. The main characters in particular could have had colour added to them as I didn't really see them as people, just stick figures. Like another friend of mine said I also believe this world and characters would have been better realised if it was set in an urban fantasy setting rather than a futuristic one, like a secret monster mafia in a city today for example. The Morganville Vampire series does similarly.
In spite of all the things I mentioned, there were things I did like about this book. Things such as the good pacing and the way the story flowed. I loved the action scenes and while there (for me) weren't any scary scenes, I could definitely see the author was very skilled at making tense moments. Another thing I'll mention is the fact that this book was not romance driven, in fact there was no romance in this book whatsoever! This was a very different add to the table and the author still managed to make a decent story with it which I thought was really good.
So, I did like this book but not as much as I would have liked to though. I will read the next book and more from this author but experience with this book has told me not to expect anything exceptional (despite those awesome sounding premises).
Who I'd recommend this for
I think fans of the Morganville vampires series will like this and fans of a different type of urban fantasy would also enjoy, but don't expect too much with world history, plausibility and character development.