Release Date:
February 11th 2016
Genres:
 Young Adult, High fantasy
Series: 
An Ember in the Ashes #1
Description
Under the Martial Empire, defiance is met with death.
When Laia's grandparents are brutally murdered and her brother arrested for treason by the empire, the only people she has left to turn to are the rebels.
But in exchange for their help in saving her brother, they demand that Laia spy on the ruthless Commandant of Blackcliff, the Empire's greatest military academy. Should she fail it's more than her brother's freedom at risk . . . Laia's very life is at stake.
There, she meets Elias, the academy's finest soldier. But Elias wants only to be free of the tyranny he's being trained to enforce. He and Laia will soon realize that their destinies are intertwined – and that their choices will change the fate of the Empire itself.
From Goodreads
The review
This book has to be one of the darkest books I've read this year. I'm not kidding. There was so much brutality and violence within these pages yet at the same time I didn't find the story bleak, no, this kind of stuff is pure enjoyment for me!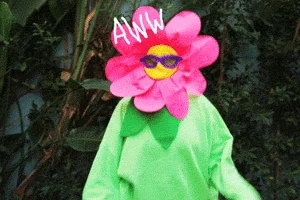 Firstly let me start by saying I wasn't expecting that much from this book after reading the blurb, I thought it would just be another typical YA fantasy with a recycled plot. I was so wrong, this book managed to surprise me in the most unlikeliest ways and it presented a cast of characters I came to like in the end.
This book could have turned out as a hot mess in a less skilled writer, but here Tahir manages to weave a truly intricate and original plot which was backed up by amazing writing. Yup the writing in itself fully brought the characters and world to life and the first person narrative was done really well which allowed me to really step into these characters' shoes.
The characters themselves were really well developed with lots of layers to them and I loved the switching POV's. Another thing that had me impressed was the fact that this plot wasn't driven by romance. Sure there were hints of romance here and there's even hints of a love triangle, but those are more pushed to the background. The only problem I felt with this book was the fact that the romance parts felt a little rushed. That's just me, anyway I just felt there could have been more tension before that first kiss…
One other thing I also loved here was the world building. It wasn't immediate and it wasn't spoon fed to us but it was enough to make me feel completely immersed. Lol I guess ever since reading A Thousand Nights- E.K. Johnston I've been fascinated by desert settings and jinn in fiction..
So overall this was a brilliantly crafted, fast paced fantasy that features different world building and a cast of good, strong characters.
Who I'd recommend this for
If you like books that are simple and easy to follow but have dark, brutal undercurrents, then this is definitely for you. Seriously read it! It's hyped for a reason!