The Sunday Post is a weekly meme hosted by Kimba@ Caffeinated Book Reviewer. It's a place to share news and recap the previous week, showcase books and things we have received.
Stacking the Shelves is a weekly meme created by Tynga's Reviews where we share our newly added books.
Weeekly recap
Tue November 21-Cover Reveal- Warning Call by Danny Bell
Wed November 22- Blood Ties – Pamela Freeman
Fri November 24- Boook Blitz- Tainted Rose by Yumoyori Wilson
My life/ books I've finished
I've been quite happy this past week despite the terrible weather 😛 Dad is due to come back next Thursday and this Thursday I was able to see my support worker for a marvellous afternoon around Llandudno. But the better news is that I might be getting more disability grants soon (for my Aspergers) as on Thursday morning I went to my GP and got a letter of recommendation towards getting more grants 😀 Oh I'm so thrilled because this means I can help my parents more with money and probably get some things for myself too 😛 But despite all this I am till hoping to get a job in the library someday and I am hoping to make more friends during my voluntary placements in the library (which I hope will be starting soon).
As for books I've finished, I've just recently finished An Ember in the Ashes and wow it was one brilliant, brutal ride! I haven't been going to the library much as I still have so much to read at home and have had to cancel 3 library orders due to lack of space on my card and lack of time on my part 😮 But still I look forward to travelling again and reading books to fit the setting! 🙂
Books I've recently acquired/ added to my tbr
Since I recently finished the first book earlier this week, it's only normal I'd add this second book to my tbr. But let me also say I love the cover designs for these books! They're so natural and peaceful just like the stories inside and also have a really ancient feeling to them. Mind you this is coming from someone who has always loved nature and animals lol 😛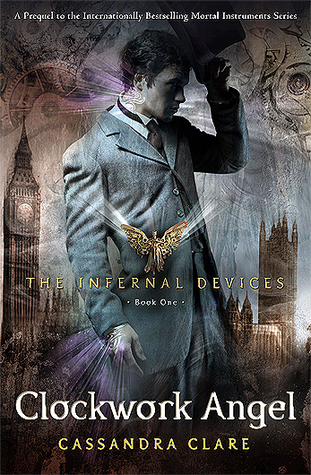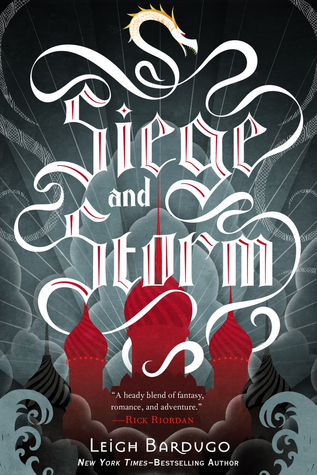 Clockwork Angel by Cassandra Clare
Since I've already read the first three books of The Mortal Instruments series I've been so excited to start these books! I recently this week received this from my library and hope to get the other two in the series before Christmas.. I just hope these are as good as everyone's saying they are.
The Grisha trilogy by Leigh Bardugo
I'm doing a reread of this whole series as I feel they'd make good winter reads so requested all of them from my library. Plus there's also the fact that I've more or less forgotten the entire plot from the first two books and they're all so super hyped. Really look forward to rediscovering this world, but please oh please don't be boring 😛