WWW Wednesday is a bookish meme hosted by Sam @ Taking on a World of Words
It consists on answering these three questions:
What are you currently reading?
What did you recently finish reading?
What do you think you'll read next?
Currently reading
I'm so loving this at the moment! It's dark, brutal, exciting and I can't seem to see what is around the corner, oh how I love books with surprises! I've also seen many 5 star reviews for this too as well as others which say this book is boring.. So far I can't see where the boring people are coming from but I do know some books have a habit of slowing down towards the centre.. I can't see that happening with this book at the moment and I hope it stays that way!
---
Recently finished
It took me longer to get through this than I first thought but not because it was bad or anything but because I found the writing a bit tricky to follow. But once I got into the story it was easy enough to understand everything and I shall definitely be reading the next books. My review Blood Ties – Pamela Freeman
---
What I think I'll read next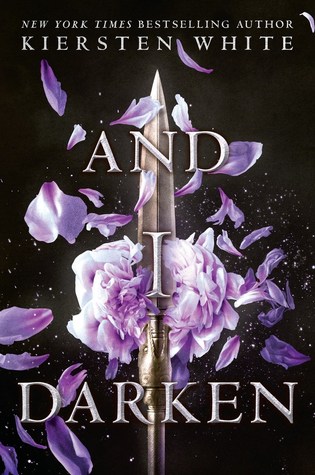 There has just been so much hype for this book especially when there were so many mixed reviews for this author's Paranormalcy series. I also hear this book is a retelling of Vlad the Impaler, a brutal figure I loved learning about when I was in school. When I realised my library had this….
Lol just hope no one else requests it before I've finished, but since my library got it (October this year) there have been about 3 other people ordering it (not including myself) so this just has to be good…