Top Ten Tuesday is an original feature/weekly meme created by The Broke and the Bookish in June 2010. The theme this week is books we're thankful for.
If I'm being perfectly honest, I'm thankful for nearly all the books I've read because isn't that what books are for, for giving the reader a pleasurable experience? That's what I've always thought anyway 😉  but since I find all books "food for the soul" in some ways, I'm going to feature ten books that either really inspired my own stories and/or books that made me think 🙂
1. The Maze Runner series by James Dashner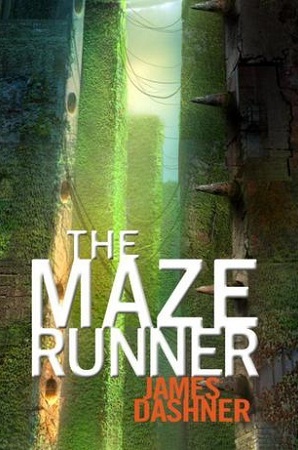 These books were a real treat for me right from the start and to this day! They kept me guessing and I honestly think they are among the greatest of their genres and deserve to become classics. Big thumbs up!
2. The Hunger Games by Suzanne Collins
While this series was more or less pure entertainment from start to finish, I must say I liked how they brought up many themes for discussion and thought… especially after that ending though 😉
3. Uglies by Scott Westerfeld
Another one that raised many discussion questions particularly about today's society's view on beauty and what lengths some will go to achieve it… Great plot and action too, I was very glad to read this series!
4. The Declaration by Gemma Malley
I had many inspirations from this trilogy despite the darkness and violence in the plot.. There are topics on immortality and the purpose of death plus the characters were really well-developed too.
5. Mortal Chaos by Matt Dickinson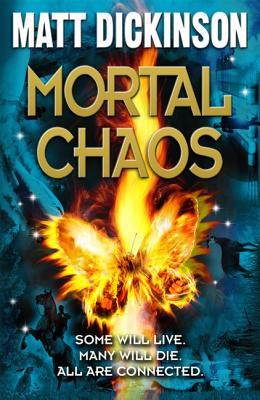 A masterful take on one of philosophy's cleverest theories, the chaos theory.. This was a real treat to read!
6. Northern Lights by Philip Pullman
I am grateful for reading this trilogy when I was 12 and am grateful for reading it this year as the characters are fully brought to life by the authors amazing writing skills. Not one to be missed 😛
7. The Book of Ivy by Amy Engel
All I'll say is what a well crafted story! This was a pure pleasure to read and it left us with an ending that leaves us desperate for the next book.
8. The Adoration of Jenna Fox by Mary E. Pearson
I liked this one a lot better the second time around, but either way the thought-provoking themes about medical ethics raised here made me very glad I didn't decide to skip this book.
9. Cages by Dave McKean
Normally I don't tend to read graphic novels, but this one deserves to be an exception! It features strange yet mesmerizing art and is more of a philosophical musical piece rather than one of those oh too common superhero graphic novels (which I'll never be fond of).
10. The Lost Girl by Sangu Mandanna
From the beautiful writing style to the inspirations on "artificial beings" this gave me, this book definitely deserves more credit. It was so well done with the characters being fully brought to life and the themes of life and death brilliantly explored. This provided me with much food for thought and I am so glad my library still has a copy of this… 😛
So this concludes my list! What books have you been grateful for? 🙂